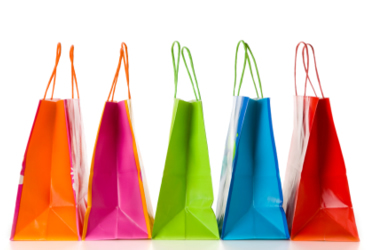 Let's go Shopping!
Shopping in Andalucia
Shopping in Andalucia is  a mixture of small, often family-run, independent shops in the narrow charming streets of small towns, resorts and cities. In addition to this there are hyper-markets and shopping centres both in the city centre and out of town malls.
Souvenirs
If you're visiting Andalucia and hoping to shop for interesting things to take home with you, you'll probably want to take excursions to find real traditional souvenirs. Most villages have their particular handicrafts. Tolox it is wooden carved kitchen utensils. In Ronda, locals are known for the fine furnishings they produce. In Guadix it is ceramics. Read about each village in our destinations section.
Shopping Centers
Shopping centres, or 'centros commerciales', are increasingly popular malls with services on various levels along with a multicine (cinema complex) and the usual fast-food outlets. The sun shines, it's a beautiful day, but these cathedrals of shopping are always full. Some are well designed, others resemble an all-weather Kasbah.
Generally speaking, the newer the centre, the better the design and the facilities available. Some have entertainment such as bowling allies, restaurants with terraces and large children's play area and state-of-the-art cinemas. More about Shopping Centres
Shopping
Destinations