Almería | Cadiz | Cordoba | Granada | Huelva | Jaén | Malaga | Sevilla
Shopping Centres in Andalucia
Andalucia is not alone in its quest for the convenience of large out-of-town shopping centres or commercial centres ( centros comerciales) . Over the past five years shopping centres in Andalucia have become increasingly prevalent and in Andalucia today they form an integral part of most peoples' shopping experience.
Shopping centres prove invaluable to those of us who have little time to devote to shopping and who appreciate the ability to buy everything under one roof. Whether for food, clothes, furnishings, toiletries, electrical goods or DIY, commercial centres will normally supply the demand, often to the detriment of local village stores. In Andalucian villages the charming local shop provides a lifeline for villagers who may not have the luxury of a car to go to the commercial centre for a large amount of shopping while the rest of us, despite feeling a little guilty at our contribution to the demise of the local shop, realize that the practicalities of shopping centres sadly far outweigh our consciences.
Commercial centres in Andalucia have the added advantage that expatriates who are as yet unfamiliar with the Spanish language can wonder about freely and find the often complex products they require without having to get out the phrase book. Gone are the days of waiting in a long queue or amongst villagers gathered waiting and chatting to the shopkeeper about everything and nothing, whilst passing valuable time waiting to be served in the local shop.
Today's shopper needs variety, anonymity, fast service and easy parking, all of which is supplied by commercial centres. What is more, opening hours suit all timetables and are normally from 10:00 hrs until 22:00 hrs from Monday to Saturday while they remain open at lunch time.
Shopping centres in Andalucia are large, impersonal, modern affairs, often of modern architectural interest, and comprise not only a wide variety of different types of shops, including a hypermarket, but also cafés, restaurants, amusement arcade and a cinema.
The Spanish people will come here for a day out and during the weekends, particularly Friday night and all day Saturday, commercial centres will be packed with people eating, drinking, shopping or browsing with the entire family. During summer shopping centres provide a welcome respite from the searing Andalucian sun, while shoppers enjoy the beautifully air conditioned stores and walkways, without having to go outside from shop to shop.
There are a number of different named hypermarkets which form the hub of the commercial centres, each with their own characteristics. For example Carrefour clients not only do their shopping here, but also have the option to use other services such as a travel centre, car maintenance workshop, petrol station and financial services including credit and insurance services etc.
Shopping Centres in Andalucia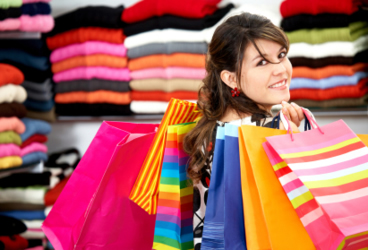 Sunday Shopping Hours in Andalucia
Shopping centres are generally open from 10.00 to 22.00 hrs Monday to Saturday. They are also open for the same or slightly reduced hours on certain Sundays and Bank holidays.
Opening on Sunday and bank holidays for shopping centres and shops over 300 square metres is decreed by the Junta de Andalucia. Other shops that can open on Sundays are shops selling cakes and pastries, bread and ready meals, preparation and sale of churros, chips, nuts and sweets, newspapers, florists and plants. Shops selling cultural and sporting products located inside museums or cultural or sporting establishments can open. Also Petrol stations and shops designated as 'convenience stores'. Also shops in train and bus stations and airports and sea ports.
Sunday and Bank Holidays shopping in 2022 - Andalucia wide
There are 16 opening Sunday and Bank Holidays in 2022 - Andalucia wide
January 2nd and 9th
February 27th
March none
April 14th (Easter Thursday)
May 2nd
June none
July 3rd and 31st
August 15th and 28th
September none
October none
November 1st and 27th
December 4th and 8th and 11th and 18th and 26th
Sunday and Bank Holidays shopping in 2023 - Andalucia wide
There are 16 opening Sunday and Bank Holidays in 2023 - Andalucia wide
January 2nd and 8th
February none
March none
April 6th (Easter Thursday) 30th
May 2nd
June none
July 2rd and 30th
August 15th and 28th
September none
October 12th
November 1st and 26th
December 3th and 8th and 10th and 17th and 24th and 31st