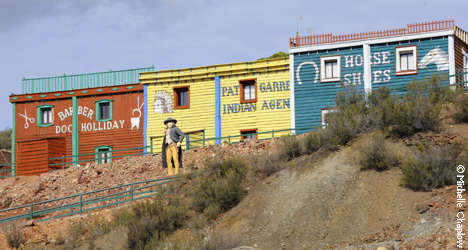 Theme Parks
Whether you´re visiting Andalucia on holiday are looking for a change of scene from the beach for a day, or you live here and you want to take your child somewhere where they can learn about the culture and history of the region, Andalucia´s theme parks encompass movies, science and history, making education fun for children of all ages - not forgetting those ever-popular, heart-in-your-mouth, upside-down rides, of course.
From Isla Magica in Seville, which takes you on a journey across colonial Latin America, to gun-slinging Wild West towns, while adrenalin junkies will be more than satisfied by the slides, rollercoasters and adventure playground-type facilities of the Costa del Sol´s parks - there is something to keep all the family entertained.
You can also combine seeing wild animals roam free, with driving carts, canoeing and other adventure sports - something for everyone from small children to adults - at La Reserva near Seville. For a rainy day, there´s the amazing Science Museum in Granada, which makes learning fun with lots of hands-on exhibits to amaze and amuse all the family.
For a completely different experience, head to the Rio Tinto Mining Park in Huelva, where you can learn about the five-millennia mining history of the area, including copper and silver mines from Phoenician and Roman times. An excellent museum, with a Roman mine reconstruction, a visit to a mine "gallery", a 22-km train ride and an original Victorian barrio make a great day out, both educational and fun.
Below are links to the various theme parks in Andalucía.