Isla Magica theme park has a great choice of rides.
Isla Magica Sevilla
Isla Magica dates 2019

Easter Weekends

+
1st May to 3rd November 2019
As experienced by Tom Cruise´s daughter Suri, when he hired it exclusively for the day for her, while filming Knight and Day in Seville in 2009. Isla Mágica amusement park is located in the original '92 Expo site, on the Isla Cartuja – north-west of the city centre, across the Puente Barqueta.
The overall theme is 16th-century Spanish colonial adventures, with seven areas centered around a lake. The best white-knuckle rides include the Anaconda and El Jaguar rollercoasters, the latter with high-speed 360-degree turns. Another popular ride is the Iguazú, set in an Amazon jungle waterfall, with speeds of 50km/h. The ride which you can see from outside (and hear its passengers' screams) is El Desafio, which has a 68-metre free fall, offering great views of the city - before you leave your stomach behind. Only for the truly fearless; it´s probably best not to eat beforehand.
Tickets for Isla Mágica
Take the whole crew to a 16th century-themed park full of white-knuckle rides and adventures, centered around a lake. Get great views of the city from up high on El Desafio, a freefall tower with huge rewards. There's heaps for kids, from flying caterpillars to 4D movies, bumblebee coasters, and a special splashing area.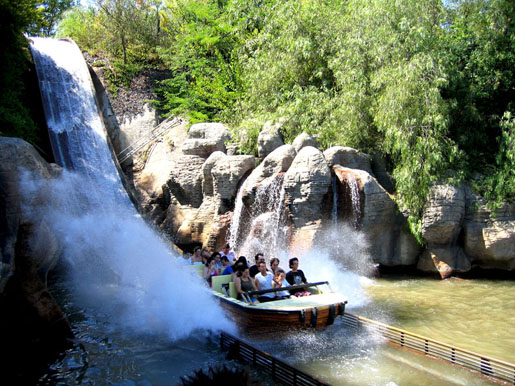 Make a splash at Isla Magica, Seville.

At night-time there is a multimedia lake show, Indigenas contra Alienigenas (Indigenous people versus Foreigners), with special effects including fantastic Mapping (when 3D images, created using laser scanning technology, are projected onto a building), and audience participation.

There are also various shows staged throughout the day, and a cinema with tilting seats and a giant screen where you can re-live an explorer's adventures. New attractions include the 'Navio Barbarroja', a pirate ship. Younger children are well catered for with their own area offering slides, a merry-go-round and a mini-Ferris wheel. They will also love the bumper cars and the family big dipper, while a more relaxed option is the boat trip around the whole park, or a trip to a replica 16th-century galleon.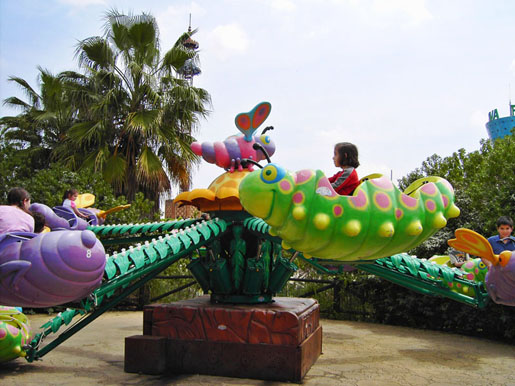 Kids will love the rides at Isla Magica, Seville.
AGUA MAGICA

An exciting recent addition is Agua Magica, a mini-water park with beach. This Mayan-themed area will feature three pools, including one for children and a wavepool, with the beach adjoining; rides including a slide and a more sedate rio lento (slow river), great for younger kids; two bars and a shop. Agua Magica will be located next to El Desafio.
Shops, snack bars and cafes.
Open from March/April (Saturday before Semana Santa) to October. Opening time is 11am; closing time is 7-10pm during April-June) and 11pm/12 midnight on summer weekends.
Opening days and times vary slightly from month to month, generally 11.00 hrs to Special events and activities at Halloween and Christmas.
Entrance
Isla Magica - day
Adult 35 € (32 € online)  
Child/Senior 22 € (21 € online)  
Disabled  13 €  
Under-3s free
Isla Magica - afternoon
Adult 23 € (22 € online)
Child/Senior 16 € (15 € online)
Disabled 10 €
Under-3s free
Isla Magica - night
Adult 11 €
Child/Senior €
Disabled 10 €
Under-3s free
Isla Magica and Agua Magica - day
Adult 40 € online
Child/Senior 29 € online
Agua Magica - day
All 9 €
Conditions
Adult: 11 to 59, or taller than 1.35 m if age is not accredited
Child: 4 to 10, or taller than 1 m if age is not accredited
Senior: Over 60
Free entrance: Children up to 3 years old or older than 3 if they are less than 1 m tall
There are also promotions for groups, second day in the same year and others

Contact
Tel: 902 161 716
Location
Destinations