Three of the long slides at Aquapolis, Seville.
aquopolis sevilla
Ten rides, including Fast River, black hole and foam slides; little kids' pool. Jacuzzi and lake with waterfall will appeal to parents, as will VIP area: shady pergola on lawn with table, chairs, sunloungers, and some drinks, for a steep 35 euros. Three restaurants offering standard fare - pizza, burger and ice-cream – plus barbeque.
Opening Hours
Open: 8 June -1 September
June and September 12 midday – 7pm
July and August 12 midday – 8pm.
Cost
Prices:
Adults 21.95 euros
Children 15.95 euros 
How do I get there?
Avenida Deporte S/N, 41020 Sevilla.
Tel: 902 345 010
Take the A4, leave at Sevilla Este/Parque Alcosa, head towards the Palacio de Congresos, and follow the signs to Aquopolis.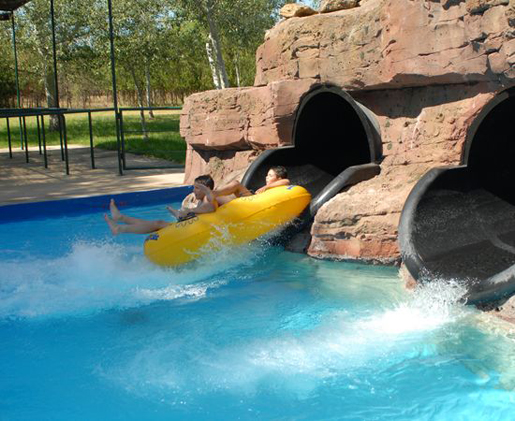 The light at the end of the Black Hole slide!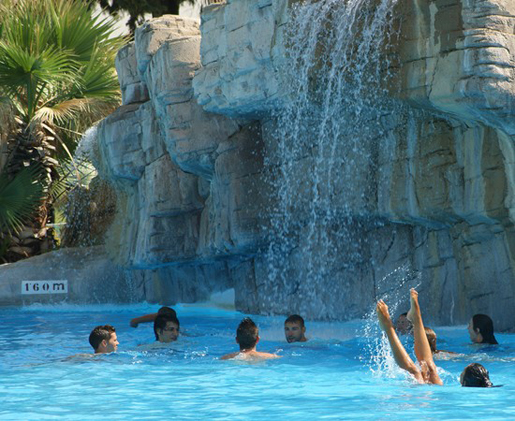 Waterfall in the pool at Aquapolis.
Destinations