Global Gif Gala Marbella Dates 2018

29th July 2018
(Confirmed by the organisors)
The Global Gift Gala is a self-proclaimed "Night of Philanthropy and Entertainment". A charity fundraising gala, it is held in cities all over the world, including Istanbul, Marbella and Paris, to raise money for women's and children's charities worldwide.
The 7th Global Gift Gala - Marbella 2018 will take place on July 29th at the Gran Meliá Don Pepe Hotel. The guest list includes famous artist Gary Dourdan; from CSI Las Vegas. Emma Bunton; one of the Spice Girls group. Alex González; from the tv series 'The Prince' as the new Ambassador Global Gift together with Chenoa and Rosa López.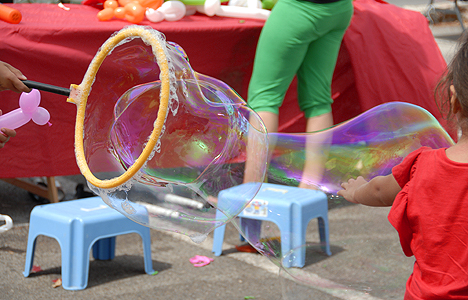 In addition to raising money through the gala itself, there is usually a series of fundraising events preceding the gala; an auction during the gala; and the presentation of the Global Gift Humanitarian Award on the night of the event.
First Year 2012 report
2012, marked the first year of the event. The gala was promoted primarily by Honorary Chair, Eva Longoria, and well-known local philanthropist, Maria Bravo. The pair are usually involved in the Starlite Gala with Antonio Banderas, but this year in an attempt to raise further funds for their respective charities, the philanthropic pair split from the Starlite Gala and spearheaded The Global Gift Gala. The event raises funds for Eva´s charity, the Eva Longoria Foundation, the Cesare Scariolo Foundation and Children for Peace, amongst others.
In 2012 the fundraising took place over two days: 18 and 19 August. Saturday 18 August saw the Dynamic Walk-a-thon, where hundreds of participants took part in a sponsored walk around Marbella. The walk-a-thon was followed by a family fun day at the Dynamic Gym, with clowns, inflatable slides, trampolines and magicians to entertain the children, and traditional flamenco music and performances to serenade the adults. Eva Longoria appeared after the walk to congratulate the participants and winners.
In 2012 the Global Gift Gala itself took place on Sunday 19 August at the Hotel Gran Meliá Don Pepe, in Marbella. The event was catered by two-Michelin-star chef Dani Garcia, and one-Michelin-star chef, Diego del Rio. The event was presented by Spanish celebrity Mar Saura, and Puerto Rican actor Amaury Nolasco (Prison Break, Fast and Furious 2). The 2012 Global Gift Humanitarian Award was presented by controversial physician and writer Deepak Chopra, to Spanish national football team manager, Vicente del Bosque.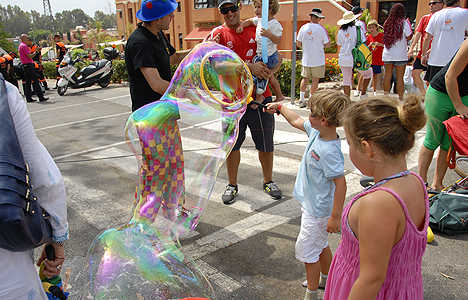 The event kicked off with a red carpet "parade" of the guests of honour, followed by a spectacular dinner. After the dinner a live charity auction raised further funds for the relevant charities, after which there were live performances from actor and musician Terrence Howard (Ray, Get Rich or Die Tryin´, Crash), Diego Amador, Pastora Soler, Diana Navarro and Chenoa, among others.
In 2012 it was unknown whether the Global Gift Gala will return to Marbella, but Eva Longoria told Andalucia.com "I love Marbella" and hopes the gala will come back next year. She did come back every year up to 2017. In 2018 following the birth of her child one month before she was not expected to attend. he birth of here