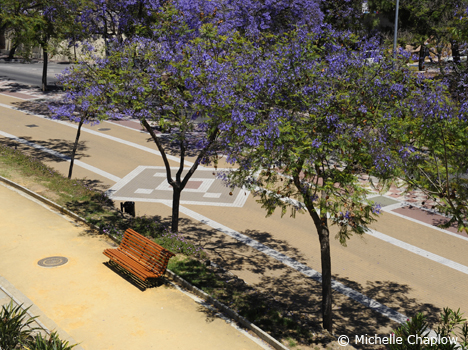 Parque Arroyo de la Represa
Parque Arroyo de la Represa was created over the bed of a stream of the same name. It has become a large park and features two artificial ponds, one with a large water column and a children's playground, sports tracks. Along one side it is flanked by the enormous stone walls of the remains Moorish castle.
In the lakes can be seen ducks of all colours; white, black, white and brown, green collar. There are also  turtles resting in the sun or swimming.
The famous Bonsai Museum is in the centre of the park. There are cafes and tennis courts.
An attractive cable stayed road bridge crosses the park at high level.  The park was greeted in the Gil era of the early 1990's.  It is an open park, flanked by two one way streets.