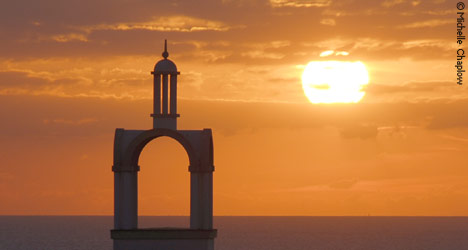 Novo Sancti Petri
Take me to: Sancti Petri Hotels
Novo Sancti Petri's is the newer seafront town located to the south of the old town, with a new seafront promenade behind the magnificent beach Playa de La Barrosa. This beach actually stretches for 8km, from Sancti Petri village to Torre del Puerco, a defensive coastal tower dating from the 19th century.
Protecting the dunes and the pine woods in this locality is the El Parque Periurbano La Barrosa.
On 5 March 1811 this beach was the scene of one of the most important battles of the Spanish Wars of Independence (against Napoleon). In the Battle of Chiclana, the Anglo-Spanish troops defeated Napoleon's French troops. The Torre Bermeja dates from this time and so does the Torre del Puerco, to the south, although it may date back to the 16th century.
Just to the south of the new Sancti Petri village is the purpose-built resort called Residential Novo Sancti Petri. This is a massive modern residential and tourist complex with shops, restaurants, four and five-star hotels and apartments near the seafront.
There is also a golf resort at Novo Sancti Petri, with two of its three courses designed by the late Seve Ballesteros: A Mar y Pinos (Sea and pine trees), whose 6th hole green is on the beach; B Centro (Centre); and C Campano (Countryside) - a championship course.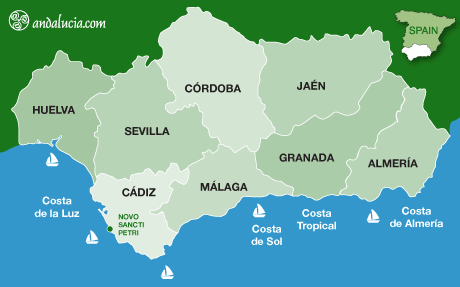 Meliá Sancti Petri
Located on La Barrosa beach, on the Costa de la Luz, this sleek, modern hotel with Andalucian features has a spa, and is located near three golf courses.
More >