Restaurants and Gastrobars in Torreguadiaro
Listed below are a selection of restaurants which can be found in Torreguadiaro Torreguadiaro which has become a gastro destination, and there are lots of wonderful places to eat there.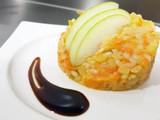 Capriccio Argentino
Capriccio Argentino offers a brilliant fusion of Argentinian and Italian cuisine. From its large menu you can choose from a variety of pizzas and other dishes, and you can expect friendly service from the staff within its cosy interior.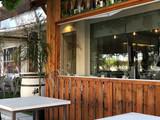 La Enoteca
An inclusive restaurant regarded for its tapas dishes, La Entoca offers an organic wine list, artisanal Iberian cured meats and cheeses, as well as a vegan/vegetarian menu and gluten free options.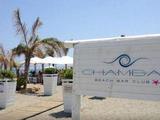 Chambao Beach Bar Club
Beach bar on Playa Torreguadiaro with good sushi and fresh grilled fish. First stop if you are walking from Sotogrande, follow the wooden boardwalks. Open summer only.
Playa de Torreguadiaro, 11312 Torreguadiaro.
Telf.: +34 657 80 03 33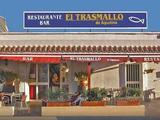 El Trasmallo de Agustino
Beachfront restaurant and bar serving traditional fish and seafood dishes. Sea views from glassed in terrace. Restaurant established in the 1970s, present owners since 2005.
Avenida Mar del Sur 84, 11312 Torreguadiaro. Tel: +34 956 61 02 59
InBoca Gastrobar
Stylish gastro-tapas bar. Reasonable prices, superb food, good atmosphere.
Puro Tapas
Stylish tapas bar with innovative tapas and contemporary decor. Quick service with friendly young staff; English and French spoken. Outside seating is available.
SotoMaki Sushi Express
New small café for sushi lovers. Take-away and delivery service as well.
Rio Seco (here since the 70s)
La Vedrandah
Korma
Milla de Plata
At the hotel on the western side of the village.
2x4 Empanadas
La Calita
Honoloulou
Poké & Juice
Varona
Kuwago
Chiringuitos Beach Bars
Bahía Limón, Chambao, Eulogia and Il Soño.