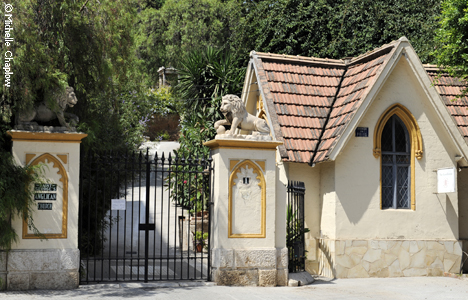 How to find the cemetery
The cemetery is easy to find along the north side of Avenida de Pries, it is close to the Hotel Miramar and the bullring. From the Alameda Principal you can get Nº11 to English Cemetery.
Visiting
Open saturday and Sunday 10.30 to 15.00
Admision
General 5 €
Reduced for retired and students  4€
Free for family of residents, events at St Georges Church and under 12 yrs.
Address
Avenida de Pries, 1
Contact
Telephone:  952 22 35 52
www.cementerioinglesmalaga.org
During the Coronavirus pandemic, visitors to the cemetry have reduced and a gofundme campaign has commenced to preserve this historical monument for generations to come.
www.cementerioinglesmalaga.org