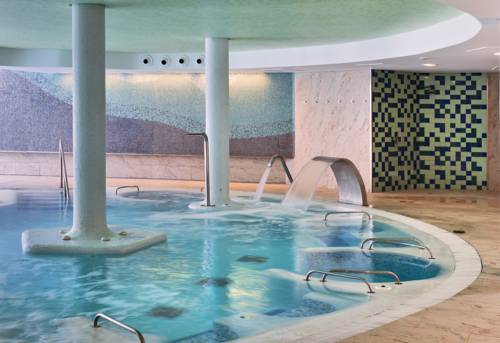 Exe Estepona Thalasso & Spa- Adults Only
Exe Estepona Thalasso & Spa- Adults Only
Exe Estepona Thalasso & Spa- Adults Only was called Barceló Estepona Thalasso Spa before that Selenza Estepona) is on the Costa del Sol's Golden Mile, between Marbella and Estepona. The hotel with its sumptuous Thalasso Wellness Centre was opened at the beginning of 2006.
The Thalassotherapy Centre, covering an incredible 2,000 square metres area, is the largest of its kind in Andalusia. The 88 bedroom four star hotel is a member of the 'Small Luxury Hotels of the World' and boasts three swimming pools within its beautifully designed surroundings, where it seems that no expense has been spared.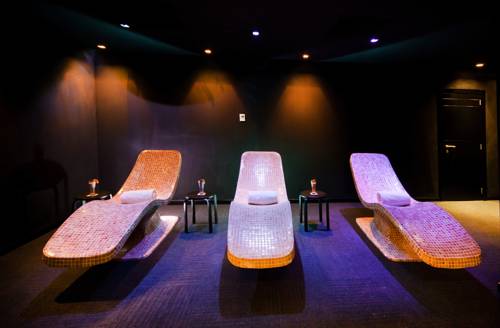 Barceló Estepona Thalasso Spa
The spa area is simply spectacular. It is divided into four main sections; the leisure area, wet area, dry area and the beauty treatments and care area. All the water in the pools and treatment areas is natural health-giving sea water. Various parts of the pool form bubbling massage for different parts of the body. To contrast with the hot sauna and steam rooms, there is an invigorating ice fountain. While you are there, you might want to try some of the special features, such as the 'Byzantium" Steam Hammam or the Dry 'Zen" Sauna or perhaps just relax in the heated chromotherapy armchairs while sipping on some delicious and refreshing seaweed tea.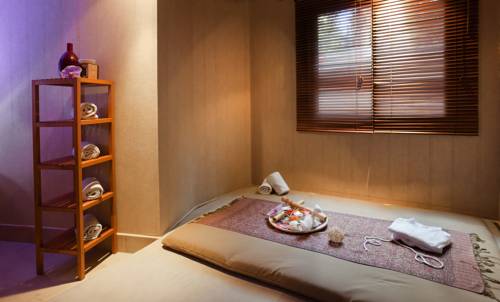 Barceló Estepona Thalasso Spa
The beauty and treatment area has many wonderful treatments. There are special programmes including; VIP full day programme, Anti-Stress, Skin rejuvenator, slimming and much more. Choose from volcanic stone massage to facials with oxygen for both men and women. There are even special Thalassotherapy programmes for golfers, giving the opportunity to balance an active holiday with some relaxing and reviving.
Exe Estepona Thalasso & Spa- Adults Only
Carretera Nacional A 7, Km 165
Estepona
29680 Málaga
Destinations