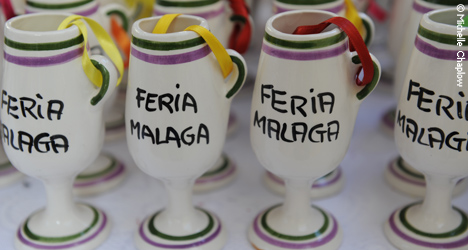 Jan | Feb | Mar | Apr | May | Jun | Jul | Aug | Sep | Oct | Nov | Dec |
Traditional Events - month by month - august
Andalucia is filled with fascinating cultural events throughout the year.Whilst many of these festivals take place on the date indicated each year, others move slightly in relation to the day of the week or the religious calendar or occasionally weather.
In order to confirm, the villages town hall website (www.villagename.es) or Facebook page may publish the date or a poster in the few week preceding the festival.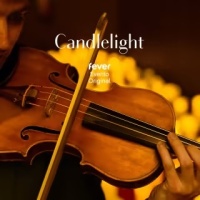 Candlelight concerts that bring the magic of a live music experience to amazing venues. in Malaga. Buy your tickets now to discover the music of ABBA at the Carmen Thyssen Museum in Malaga city on evening of Saturday 27th January 2024.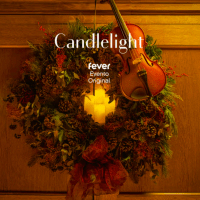 Christmas Carol Concerts that bring the magic of a live music experience to amazing venues. Buy your tickets now to discover the music of Christmas at the Anantara Villa Padierna Palace, Hotel (Estepona- Marbella) by the Melissando String Quartet on Friday 22nd December 2023.
Summer fairs
Various Dates - August,
Towns across Andalucía
Every town and village in Andalucia has its own feria or fair, and it would be possible, if one had superhuman powers of endurance, to spend the whole summer following them about the region. See our section on summer fairs for exact dates.
FIESTA DE MOROS Y CRISTIANOS
Various Dates - August,
Towns across Andalucía
This festival is more popular in the East of Spain, in Andalucia in the provinces of Granada and Almeria, It takes place on different many days through out the year depending on the locality. Check out our section on the Moors and Christians Festival to find out which towns celebrate it this month.
GASTRONOMIC: FERIA DE LA URTA
Traditionally 4-7 August,
Rota, Cádiz
The favourite local fish urta (sea bream) is celebrated in this gastronomic fair, most famously as urta a la roteña (sea bream with tomato, pepper and onions). You can also see carnival groups performing. 
HISTORIC: FIESTA MEDIEVAL: LA CONQUISTA DE LA CIUDAD
Traditionally 5-6 August,
Alcala la Real, Jaen
Part of the "Ruta de los Castillos y las Batallas de Jaen" season, this festival (The Conquering of the City) commemorates the capture of Alcala la Real from the Moors; the town was the scene of frequent battles between the Moors and the Christians. The festival takes place against the backdrop of the ruined La Mota castle. Activities and events include archery demonstrations, theatre, dance and medieval food. Look out for other events in this programme coming up later this year in Jaen province.
HISTORIC: FIESTA DE MOROS Y CRISTIANOS
Traditionally 5-8 August,
Benamahoma, Cádiz
Festival in honour of the town's patron saint, San Antonio de Padua. Battles, bullfights and concerts are among the events every year.
HISTORIC: MOROS Y CRISTIANOS
Traditionally 7-8 August,
Benalauria, Málaga
Typical recreation of medieval battle between Moors from North Africa and Spanish Christians, celebrated every first Sunday in August.
TRADITIONAL: NOCHEVIEJA EN BERCHULES
Traditionally 7 August,
Berchules, Granada
Ever since the town couldn't celebrate New Year's Eve in 1994 due to a power cut, they've held an alternative party every August, complete with the Reyes Magos and the 12 grapes at midnight.
RELIGIOUS: VELADA PATRONAL EN HONOR DE LA OLIVA
Traditionally 10-24 August,
Vejer de la Frontera, Cádiz
This festival is so called, because the Virgin is carried from the Santuario de la Oliva (Sanctuary of the Olive) to the town to kick off the two-week celebrations. On 15 August, she has her procession through the streets, and on 20 August, there is a night of flamenco (see below). Then, on 24 August, she is taken back to her sanctuary. In addition, various cultural activities take place.
SPORT: CARRERAS DE CABALLOS DE SANLUCAR
Traditionally 10-27 August,
Sanlúcar de Barrameda, Cádiz
Evening races along the beach (there's no course, as such), on 10-12 (primer ciclo) and 25-27 (segundo ciclo) August.
GASTRONOMIC: NOCHE DEL VINO
Traditionally 11-15 August,
Competa, Málaga
Famous wine festival, whose most important day is 15 August, originally to bid farewell to the grape-pickers who were off to bring in the harvest. These days, poets, artists and writers take part; a mural is painted; you can see flamenco performances and exhibitions; and of course, the highlight is free muscatel wine (comes in both dry and sweet varieties) for all comers, with tours and tastings. This day is also when Nuestra Señora de la Asuncion, the town's patron saint, is honoured.
RELIGIOUS: FESTIVIDAD DE LA VIRGEN DE LA CARIDAD
Traditionally 12-15 August,
Sanlúcar de Barrameda, Cádiz
Fiesta culminating in a procession which takes place on 15 August every year. The streets are decorated with intricate designs made of coloured salt, creating a colourful carpet for the Virgin to ride over.
GASTRONOMIC/MUSICAL: FESTIVAL DEL MOSCATEL
Traditionally 12-15 August,
Chipiona, Cádiz
Music plays an important part in this wine festival, being Rocio Jurado's home town; Raphael and Jose Merce have both played here in the past. Dancing and carnival performances, and the crowning of the festival queen, also help celebrate the local brew.
TRADITIONAL: FERIA Y FIESTAS DE NUESTRA SEÑORA DE PALOMARES
Traditionally 12-16 August,
Trebujena, Cádiz
In this feria, there is a "Concurso del Racimo" – a competition for biggest bunch of grapes, by weight – on the last day. The "Racimo de Oro" (Golden Bunch) is presented to an outstanding person or group.
Málaga Feria
Traditionally 12-20 August,
Málaga
As with many ferias, this one takes place in the city centre during the day, with the streets closed off to traffic, and moves to the recinto at night time, where you'll find the casetas and funfair.
FIESTA DE SAN ROQUE
Traditionally 14-15 August,
Fiesta de San Roque
This fiesta includes a bull being released and chased through the streets; not one for animal-lovers (like me), then.
TRADITIONAL: FERIA Y FIESTAS DE ALMERIA EN HONOR DE LA VIRGEN DEL MAR
Traditionally 17-25 August,
Almería
TRADITIONAL: FIESTAS MAYORES DE GRAZALEMA
Traditionally 19-22 August,
Grazalema, Cádiz
Plenty of children's activities such as traditional games and races during the day, with live music at night.
MUSIC: NOCHE FLAMENCA DE LA MURALLA DE LA SEGUR
Traditionally 20 August,
Vejer de la Frontera, Cádiz
Night-time flamenco festival, celebrated by the town's original Moorish walls; part of the two-week fiesta which starts on 10 August (see above).
RELIGIOUS: VELADA DE LA ALMORAIMA
Traditionally 27-28 August,
Castellar de la Frontera, Cádiz
On the last weekend in August, the Virgen of Almoraima is honoured, and you can see dancing and equestrian shows, as well as a Miss and Mister Cultural (sic).
CULTURAL: FESTIVALDE CASTILLO DE NIEBLA
Traditionally until the 28 of August,
Niebla, Huelva
This theatre and dance festival, set inside the medieval walled town with its magnificent castle, Castillo de Guzman, features Shakespeare (Macbeth, 20 August; The Rape of Lucretia, 27-28 August) and Lope de Vega (El Amor Enamorado, 13 August).
TRADITIONAL: REAL FERIA DE SAN AGUSTIN
Traditionally 28-31 of August,
Olvera, Cádiz
This feria, which is celebrating its tercentenary, still features the original purpose behind the ferias: a livestock market - one of the most important in the region - which takes places every morning.
RELIGIOUS: ROMERIA DE CRISTO DE LA YEDRA Y LA VIRGEN DEL ROSELL
Traditionally 28 of August - 3 of September,
Baeza, Jaen
This pilgrimage, which takes place on the last Sunday in August, honours the Virgen del Rosell, patron saint of La Yedra, a village near Baeza. The Virgin is taken from her sanctuary in La Yedra, to Baeza, in the romeria chica, a forerunner to the main event, the Romeria Oficial, on the first Saturday in September (3 September this year). This is when the gypsy wagons and carriages accompany the Virgin around the streets of Baeza and to her church. On 8 September, La Natividad de la Virgen del Rosell, the people from La Yedra celebrate their Virgin.
La feria de pedro romero
Traditionally 30 of August - 4 of September,
Ronda, Málaga
This year's 'Feria de Pedro Romero' starts on August 30 in the evening. It kicks off with a parade at 7.30pm and continues for the next 6 days. The highlight of the week is the 'Corrida Goyesca' which will take place on Saturday 3 September at 5.30pm.
La Tomatina
31 August
Buñol, Valencia
The Tomatina is possibly the world's largest food-fight. Every year, locals and thousands tourists alike meet in the Valencian city of Buñol. For over 60 years the town has been the site of a massive tomato fight in which over 100 tons of very ripe tomatoes are thrown during hours of mayhem in the streets of the small town. Even though this is not in Andaluica, we thought it was worth mentioning as many Andalusians go there.
September continued >
Jan | Feb | Mar | Apr | May | Jun | Jul | Aug | Sep | Oct | Nov | Dec |