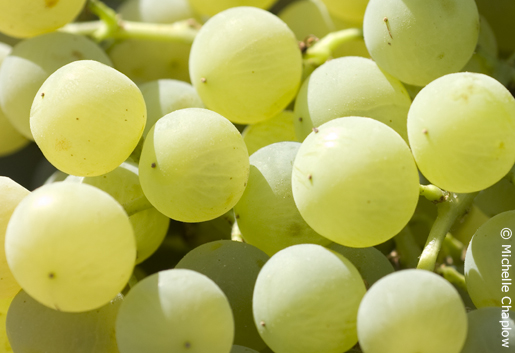 The Grape harvest of Andalucia.
Jan | Feb | Mar | Apr | May | Jun | Jul | Aug | Sep | Oct | Nov | Dec |
Traditional Events - month by month - September
Andalucia is filled with fascinating cultural events throughout the year.Whilst many of these festivals take place on the date indicated each year, others move slightly in relation to the day of the week or the religious calendar or occasionally weather.
In order to confirm, the villages town hall website (www.villagename.es) or Facebook page may publish the date or a poster in the few week preceding the festival.
summer fairs
Various Dates - September,
Towns across Andalucía
Every town and village in Andalucia has its own feria or fair, and it would be possible, if one had superhuman powers of endurance, to spend the whole summer following them about the region. See our section on summer fairs for exact dates.
The Vendimia Festival
Various Dates - September,
Towns across Andalucía
The Vendimia grape harvest celebrations usually take place this month. Please see exact dates on the festival page.
FIESTA DE MOROS Y CRISTIANOS
Various Dates - September,
Towns across Andalucía
This festival is more popular in the East of Spain, in Andalucia in the provinces of Granada and Almeria, It takes place on different many days through out the year depending on the locality. Check out our section on the Moors and Christians Festival to find out which towns celebrate it this month.
SIERRA NORTE MEDIEVAL FAIR
Traditionally 1 - 4 September,
Alanis de la Sierra, Sevilla
FERIAS
Traditionally 1 - 4 September,
Tomares, Marchena, Villamanrique de la Condesa & Bollullos de la Mitacion, Sevilla
EMBRUJO DE LA LUNA MORA
Traditionally 2 - 4 September,
Carratraca, Málaga
Moon festival which has its roots in Moorish times.
FIESTA DE goyesca
Traditionally 3 September,
Ronda, Málaga
Ronda's Famous Féria Goyesca requires that tickets be purchased well in advance. It takes place annually in the first week of September, with the main event (the bullfight) on the first Saturday of the month.
FERIA DE PEDRO ROMERO Y CORRIDA GOYESCA
Traditionally 3 September,
Ronda, Málaga
Wonderful period costumes for both bullfighters and ladies in this colourful event, a tribute to both bullfighter Pedro Romero, and Goya, whose paintings of La Corrida form part of the sport's legend.
ROMERIA DE LA VIRGEN DE GRACIA
Traditionally 4 September,
Carmona, Sevilla
FIESTAS PATRONALES DE NUESTRA SEÑORA DE REGLA
Traditionally 4 - 9 September,
Chipiona, Cádiz
As it takes place in the home town of the late, much-lamented copla singer Rocio Jurado, this fiesta has always attracted big-name singers. You can sample the excellent local seafood, especially lobsters, and wine too - eat, drink and make merry by the seashore.
FIESTAS PATRONALES DEL CRISTO DE LA ANTIGUA
Traditionally 5 September,
Espera, Cádiz
ROMERIA DE NUESTRA SEÑORA DE LOS SANTOS
Traditionally 5 September,
Alcala de los Gazules, Cádiz
FIESTA DE LA VIRGEN DEL VALLE
Traditionally 7 September,
Écija, Sevilla
Feria
Traditionally 7 - 11 September,
Conil de la Frontera
Feria
Traditionally 10 September,
Las Cabezas de San Juan, Sevilla
CARRERA DE CINTAS A CABALLO
Traditionally 10 September,
Fuente de Piedra, Málaga
This festival has its roots in medieval times, based on jousting tournaments with horses to impress the ladies.
FIESTA DE VIÑEROS
Traditionally 11 September,
Moclinejo, Málaga
Another wine-themed festival.
FERIA
Traditionally 15 September,
Moron de la Frontera & Corea del Rio, Sevilla
DIA DE LA PASA
Traditionally 18 September (Third Sunday),
El Borge, Málaga
Festival celebrating the humble raisin - including those of the Moscatel grape, used to make the famous sweet dessert wine. The festival consists of demonstration of production process such as carrying the grapes in baskets on the heads of villagers, drying and selecting raisons and treading the grapes. El Borge has 1000 habitants but on this day there are 10.000 visitor to the village who enjoy free grapes, gazpacho, moscatel wine, and other typical products of the village. Music and dancing is animated by groups of Verdiales and El Rocio choirs.
FIESTA TRADICIONAL DE VERDIALES
Traditionally 21 September,
Benagalbon, Málaga
Popular festival where over 9.000 attend featuring a dozen Verdiales music band playing and dancing to this tradition from of Music. More about Verdiales  which is typical of Malaga province. The festival is actually a serious competition with 10.000€ or prize money. As the bands practice their music and dance there is plenty to see in the street, not just in the competition tent.
FERIA NACIONAL DE QUESO ARTESANO
Traditionally 23 - 25 September,
Zuheros, Córdoba
This gastronomic delight, where cheeses from all over Spain can be tasted and bought, coincides with the Fiesta de Jesús el Nazareno. You can try over 30 different varieties of cheese from Andalucia alone while getting to know the area. More than 15,000 visitors are expected this year which means a lot of cheese!
CAMPEONATO DE ESPAÑA DE DOMA VAQUERA
Traditionally 23 - 25 September,
La Puedla de Gúzman & Andevalo, Huelva
Competition in this cattle-herding style of horse riding. Other events in this sport can be found listed here.
ROMERIA DE SAN MATERO
25 September,
Carmona, Sevilla
October continued >
Jan | Feb | Mar | Apr | May | Jun | Jul | Aug | Sep | Oct | Nov | Dec |