Verdiales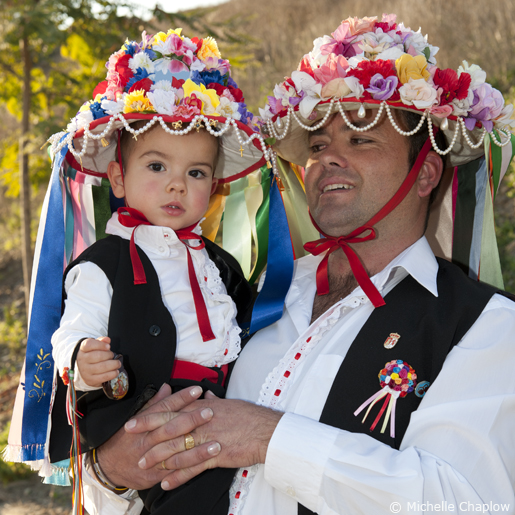 Fun for all the family at the Verdiales Music Festival.
The verdiales come from Los Verdiales, an olive-farming region of Málaga where verdial olives are cultivated, and they are thought to have strong Moorish origins. Although they are not strictly flamenco, they are the prototype of the fandango.
The verdiales are certainly very old and are believed to be the oldest surviving style of fandango.
They are performed by a group of musicians known as a Panda de Verdiales, who use a variety of instruments including guitars, violins, drums, tambourines, and the Bandurria, which is an Arabic instrument similar to the mandolin.
The 28th of December is the Patron Saints Day, when the verdiales is celebrated in Alora, Almogia, Puerto de la Torre, and Torremolinos. During the festival of the verdiales, the participants compete in three different styles, Comares, Los Montes, and the Almogia.
The verdiales are the folk dances and songs that are performed in the mountain villages of Málaga and they are normally sung about the village's patron saint or its wine and olives. They will be danced by couples and groups, and supported by the colourful musicians who have coloured ribbons pinned to their clothing. Although it is not quite as tedious, it does have a similar resemblance to Morris dancing, if only in the folksy way that they both dress.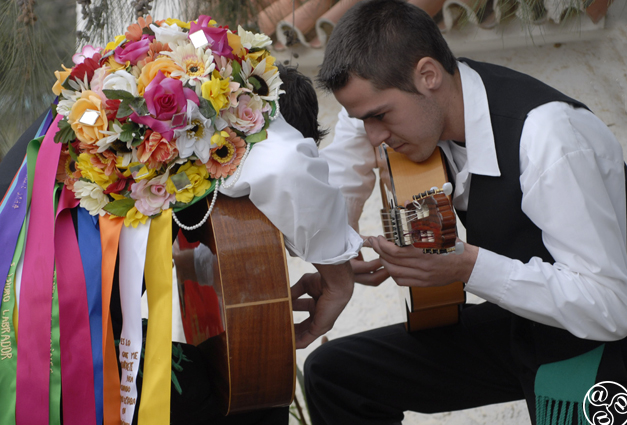 During the feria week in the city of Málaga, groups of people will be seen performing and dancing the verdiales in the streets and plazas of the city. In the surroundings of the mountain villages, these verdiales festivals can go on for many hours, even days.

The largest Verdiales festival or competition is it is Fiesta Major de Verdiales in Puerto de la Torre, Malaga on 28th December each year. Another is the Fiesta Tradicional de Verdiales, in Benagalbon, Rincon de la Victoria, Malaga on or about 21st September.