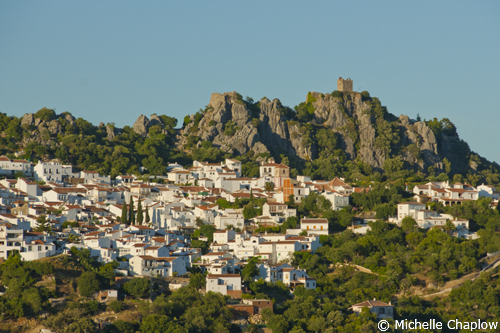 Hotels in Gaucín
Gaucin offers a hotel in the centre of the village: La Fructuosa plus another in the nearby vllage of Benabarra.  There are a number of hostals in the village and just outside, on the road towards Jimena.
Book Hotels in Gaucin
Hotel Nacional
Hotel Nacional, sadly closed in 2002; this family-run establishment opened in 1827 and was a local institution for almost two centuries. Known as Hotel Inglés due to the sheer number of British officers stationed in Gibraltar who visited, traveling along the old Roman road, Camino de Gibraltar, to enjoy the cool mountain air, the hotel then changed its name during the Civil War. The hotel played host to a number of famous guests throughout its long existence, from royalty to writers and politicians: an Austrian Archduke (in 1888), the Marques de Larios, La Chata (Isabel de Borbon, sister of King Alfonso XIII), bullfighter El Algabeño, painter Maruja Mallo (in 1927), playwright Francisco Nieva, ex-Empress of Persia, Farah Diba (in 1991), singer Sade, and ex-President of the Junta de Andalucia Manuel Chaves.
Destinations