George Borrow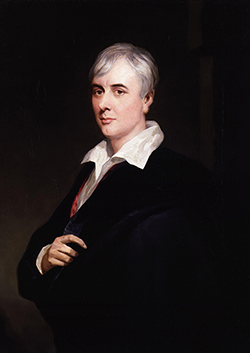 George Borrow - 1803-1881
George Borrow is the epitome of the English eccentric traveller, a man who undertook the quixotic task of trying to sell Protestant bibles to a very Catholic Spain amidst the chaos and confusion of the nineteenth century Carlist Wars. If that had happened to be his only claim to fame, he would probably now have disappeared from the historical and literary record. However, he remains firmly in the canon of Anglophone writers concerned with Spanish matters, chiefly thanks to one book, the characteristically titled The Bible in Spain.
Borrow was born in East Dereham, in the English county of Norfolk in 1803. Grammar school educated, he missed out on university, but this proved no detriment to his prodigious linguistic talent.  He was soon picking up languages as diverse as Welsh, Danish, Romani and Russian, which he used on a Bible Society expedition to Russia. This trip would be the precursor to his five year stint in Spain that he describes in his book's preface as 'a somewhat remarkable errand, which necessarily led me into strange situations and positions, involved me in difficulties and perplexities, and brought me into contact with people of all descriptions and grades'. One could say this is a throw-away line delivered with a degree of sang-froid, although with Borrow's Spanish writing we are never sure of the distinction between fact, exaggeration and fiction.
In fact, George produced a book about the peninsula before the release of The Bible in Spain.  It was entitled Zincali - An Account of the Gypsies of Spain.  It is clear from the text that Borrow had a command of the Spanish gypsy language, Caló, and was often considered a part of the wider community. (They called him the London Caloro). Despite a deep understand of gypsy culture in the country and across Europe, accompanied by a life-long fascination with their society, he wasn't beyond making critical statements that occasionally sound harsh to modern ears.
In The Bible in Spain, his Andalusian travels take him from the port of Cádiz up to Seville, then onwards through Carmona, Écija, Córdoba, Andújar and the Sierra Morena. He also swept back through Sanlúcar and onwards to Tarifa and Algeciras. The text is peppered with fascinating anecdotes, exemplified by a conversation he had with the wife of a tavern owner in Carmona. If it hadn't been for her fluent Andalusian-accented Spanish, Borrow would have been sure she was German. The ensuing conversation brought to light her Teutonic origins and the story of German and Swiss population of isolated settlements in the sierras between Córdoba and Jaén - a scheme designed to encourage development by peoples used to mountain living. George's hostess considered herself Spanish, with her Aunt being the only family member who retained some German.
On his travels, Borrow switches between Spanish, Caló, Portuguese and even Italian, depending on who he encounters. In Córdoba, he meets a priest who is amazed to find he can speak and read Latin, particularly astonishing to the father given the fact he calls George a Lutheran. It transpires that the aged cleric was a former member of the Cordovan Inquisition. George presses him on cases of sorcery tried by the Holy Office and is told of the remarkable case of a flying nun in the habit of exiting through windows. 
Part of the charm of The Bible in Spain lies in these asides and curious personalities. Despite, the book's title, the religious dogma is not force fed to the read, but forms a rationale for just some of Borrow's conversations.  He is also at his best when describing the landscape, as mentioned between Seville and Jerez in this quote: 'It is here that the balmy air of beautiful Andalusia is to be inhaled in full perfection. Aromatic herbs and flowers are growing in abundance, diffusing their perfume around. Here dark and gloomy cares are dispelled as if by magic from the bosom, as the eyes wander over the prospect, lighted by unequalled sunshine...'  George, or Don Jorge, as the Spanish called him, took an extended let on a property in Seville, where he often took advantage of this ride through the Dehesa.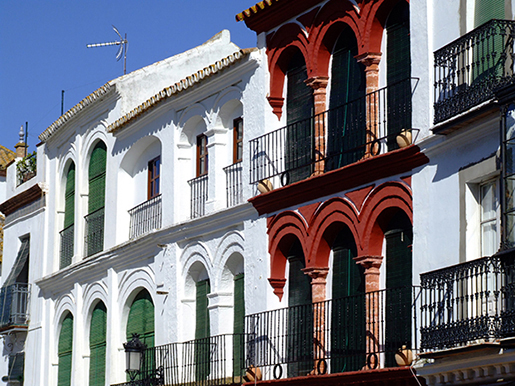 It was in Seville that Borrow met Manuel, praising him to the heavens, despite his otherwise low opinion of the average Andaluz. George described him as a 'poet laureate in gypsy songs' and a man whose company he would long for when he grew tired of pretentious literary discussion. He was also visited by Dionysius, a Greek book seller, under perpetual onslaught of conversion from the Catholic authorities he approached in order to sell religious texts.
The 1843 release of The Bible in Spain was met with considerable success and Borrow became something of a celebrity back in England. However, if some have questioned the blurred lines between fact and fiction in his Spanish books, this became even more apparent in his subsequent texts, notably the semi-autobiographical, Lavengro, and Romany Rye. His star waned in the British literary firmament and he largely retreated to his Norfolk home, but his Spanish magnum opus remains in the hearts of many interested in Anglo-Iberian writing and has gone through many reprints and re-editions. It is now considered a classic of nineteenth century travel literature.
Andrew and Suzanne Edwards have written Andalucia - A Literary Guide for Travellers, published in September 2016 by I. B.Tauris.  It may be purchased online directly from the publishers, Andalucia: A Literary Guide for Travellers or from Amazon. This compliments their previous work, Sicily: A Literary Guide for Travellers (Literary Guides for Travellers)
Books by George Borrow
Books by George Burrow