AUTHOR (1939 - Present)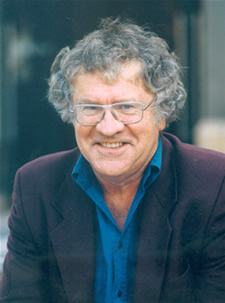 Gibson was born in Dublin in 1939 and educated at Newtown school in Waterford and Trinity College, Dublin. He lectured in Spanish at Queen's University, Belfast, and then became Reader in Modern Spanish Literature at London University. In 1975 he left academic life to become a full-time writer - living first in France, then in Madrid. At the time of writing he has his home near Granada.
Ian Gibson may be declared one of the highest worldwide authorities on Lorca and Dali. His book "Federico Garcia Lorca: A Life" won the Duff Cooper Memorial Prize and the James Tait Black Memorial Prize and was named "Best Book of 1989" by the New York Times and the Boston Globe.
Most recently, "The Shameful Life of Salvador Dali" is perhaps the most thorough and ambitious biography of Salvador Dali ever written. Gibson provides a full narrative of Dali's life as artist and as uninhibited exhibitionist, and re-examines the roles of the two most important individuals in the artist's life: the Spanish playwright and author Federico Garcia Lorca and his enigmatic, libidinous wife Gala.
As the author says, "What I have tried to create is a book that will revive interest in both Dali and Lorca as well as awaken the public's interest in biographies. In the relationship between Lorca and Dali there are still many uncertainties but what we know is fascinating."
Interview
Read Brenda Padilla's interview with Ian Gibson.