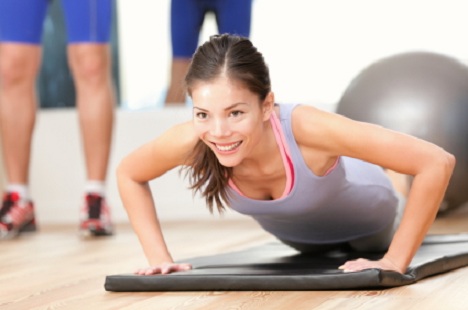 We're all familiar with the catchphrase, "No Carbs before Marbs", as coined by the hugely successful TV Show The Only Way is Essex, whose spiritual second home (or perhaps luxury villa) is Marbella.
Now fitness fans can combine an intensive residential workout programme with a glamorous location, by coming to the Costa del Sol's most sophisticated resort: Marbella. These "bootcamps" at often held at top hotels with spas, offering all-inclusive packages – although some offer more rustic accommodation, in wooden cabins, or at other end of the scale, in luxury villas. Bootcamps in Marbella give you the chance to lose weight, get fit, boost your confidence and adopt a new, lasting approach to every aspect of your life. All with guaranteed sunshine.
The camps are run by well-qualified, energetic and friendly staff who offer all the encouragement and support you need to help attain your weight loss and fitness goals. Camps typically last around one week, and you'll be part of a group, but instructors will offer tailored programmes to each guest, monitoring their progress.
Onsite activities at bootcamps include gyms with the latest high-tech facilities, circuit training, aqua fitness, zumba, pilates, yoga, and boxing (inspired by Team GB's success at the 2012 Olympics, perhaps?), while away from the camp you can enjoy climbing, mountain biking (the hills behind Marbella offer spectacular views over the Mediterranean), hiking, running, beach volleyball and kayaking.
As an important complimentary element of their tailor-made fitness programmes, these camps offer nutritional advice, with healthy, tasty meals, as well as relaxing or invigorating spa treatments – depending on your tastes.
Indulge the feel-good factor brought on by all that invigorating, calorie-burning exercise by visiting the fashion boutiques of Puerto Banus for some new clothes to fit your sharp new shape; this buzzing part of Marbella also boasts exciting nightlife, with its super-yacht-filled harbour and hip, lively bars and clubs.
If you prefer not to perspire in full view of the opposite sex, some Marbella bootcamps offer women-only weeks.
So, if you want to get in shape in the sun, and go home with a double whammy of great tan and gorgeous curves which will be the envy of your friends - plus a long-term fitness programme to ensure you maintain your fabulous new shape - a Marbella bootcamp is the (only) way to go!
A typical day's programme for a bootcamp would be:
• 07.00/07.30 Workout 1
• 08.15 Breakfast
• 09.30 Workout 2
• 12.00 Lunch
• 13.00 Workout 3
• (16.00 Free time/spa relax)
• (18.00 Workout 4)
• 19.00 Dinner
Give your mind and body the best possible boost they can have - feel great and look even better.
Destinations