2014 STARLIITE FESTIVAL
The third edition of Starlite Festival took place from the 22 July to 23 August with 20 national and international artists. 90,000 guests attended this edition. The Beach Boys opened the festival and Albert Hammond, the Gibraltarian composer of 'It never rains in southern California' fame made a rare concert appearance. Julio Iglesias, the only artist to be on the line-up for the third year running. This years movie premier was "Mercanaries 3", with actors Slvester Stallone, Wesley Snipes, Jason Statham, Kellan Lutz and Antonio Banderas present.

This years fashion show was the Haute Cotour de Elena Benarroch, junto a grandes nombres como David Delfín, Lenny Niemeyer, Baruc Corazón, Sara Navarro, Walter Steiger, Ángela Navarro y Estefanía Luyk.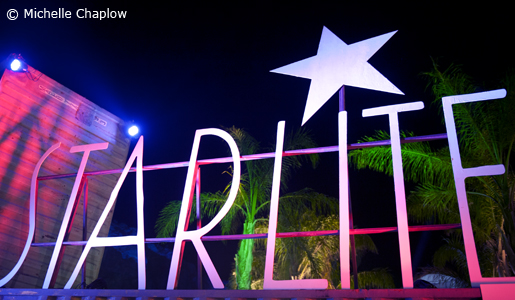 Starlite Festival is a major event in the Marbella cultural and social calendar.

The 2014 Starlite festival ncluded the following concerts:
23 July 2014: The Beach Boys
24 July 2014: Chucho Valdes
25 July 2014: Ricky Martin
26 July 2014: Albert Hammond
30 July 2014: Pet Shop Boys
31 July 2014: Josep Carreras and Ainhoa Arteta
1 August 2014: Alejandro Fernández
2 August 2014: Miguel Poveda
6 August 2014: Divas Marta Sanchez and Gloria Gaynor
7 August 2014: Sergio Dalma
9 August 2014: Starlite Gala
13 August 2014: Julio Iglesias
14 August 2014: Dani Martin
15 August 2014: Otra Noche Movida
16 August 2014: Rosario
17 August 2014: Tom Jones
19 August 2014: Kool & the Gang
20 August 2014: Siempre Así
21 August 2014: Tribute to Abba
22 August 2014: Alejandro Sanz
Other EDITIONS
Line up and notes about the other past editions of the Starlite Festival: 2018, 2017, 2016, 2015, 2014, 2013, 2012.