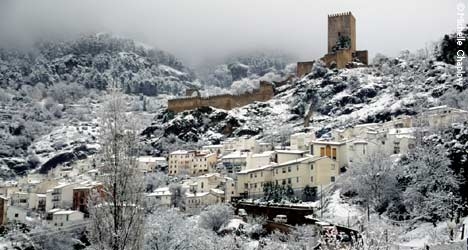 Cazorla
Cazorla is steeped in tradition. Its origins stretch back six centuries before Christ, although it was officially founded by the Romans, who named it Carcesa. Its splendour grew under Moorish and then Christian control.
A very popular tourist destination all year round due its rich historic and cultural heritage, as well as it being an ideal setting for hiking and walking, Cazorla is flooded with accommodation… More →
This beautiful hotel in the Cazorla Natural Park enjoys a remote, peaceful location surrounded by pine forests and untouched wilderness. The bountiful flora and fauna of the Sierras de Cazorla,…
More →
This tremendously varied walk makes for a great full day excursion. Leaving the pretty village of La Iruela you first climb up past the Alberquilla spring before contouring round the northern… More →
Today, the town has a Medieval look about it, and boasts numerous springs, steep, narrow streets and stone houses with balconies full of flowers. There are two well preserved castles (the Moorish La Yedra and the Christian Cinco Esquinas), both of which are of great historical significance. Testament to the town's former religious importance, five convents can be found amongst the ruins of the Santa María Church.
Close by is the Herrerías bridge which, according to tradition, was built in one night with the aid of Divine Intervention, to enable Queen Isabel the Catholic to pass.
Destinations