Ubeda
Ubeda (pronounced OO-bay-da), with its wealth of Renaissance palaces and churches, has much in common with its counterpart Baeza.
The outstanding feature is the monumental square, the Plaza de Vázquez de Molina, surrounded with imposing buildings such as the Palacio de las Cadenas (so named for the decorative chains which once hung from the façade).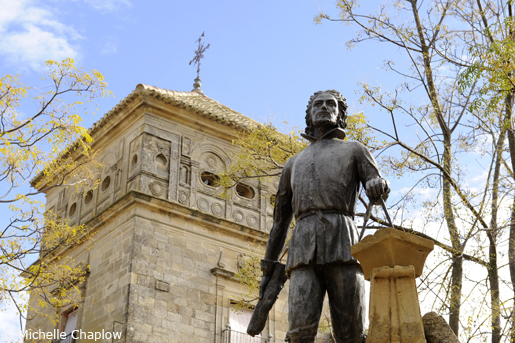 Ubeda boasts a wealth of Renaissance palaces and churches.
The Capilla del Salvador also has a chapel screen by the ironworker Bartolomé de Jaen. The Hospital de Santiago, designed by Vandelvira in the late 16th century, with its square bell towers and graceful Renaissance courtyard, is now the home of the town's Conference Hall. Ubeda has a Parador, housed in a 16th century palace which was the residence of a high-ranking churchman of the period.
Úbeda and Baeza tour guided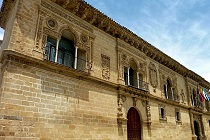 Úbeda and Baeza tour guided
The best way to get to know Unesco World Heritage cities with a specialist guide in a pleasant way. In addition the tour includes the entrance of the most important payment buildings of the two cities

Both towns, Ubeda and Baeza, have a distinctly Castillian severity, with their granite buildings and plazas, as opposed to the white walls and flower-fill courtyards of Andalucia proper, and in many ways they resemble Segovia and Avila more than Cordoba or Seville. Poetry lovers will be interested to know that the 16th century mystic Saint John of the Cross died in a monastery in Ubeda.
Hotels
Parador de Ubeda is a 16th century rennaisance palace in the heart of Úbeda. A lovely way to enjoy an inland city full of monuments.
Book Parador de Ubeda
Book Hotels in de Ubeda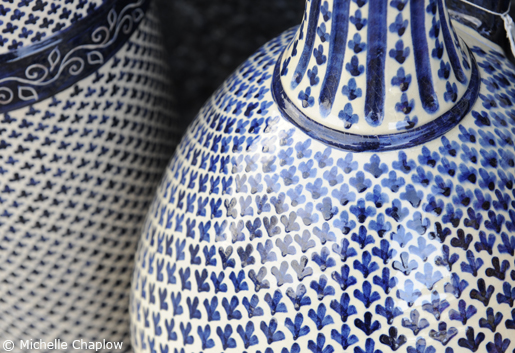 Ceramics in Úbeda
One of the main seasonal attractions of the town is the annual music and dance festival which is held in May and includes opera, jazz, flamenco, chamber music, symphony orchestra and dance.
Just south east of the town lies the nature park of Sierras de Cazorla.
Destinations