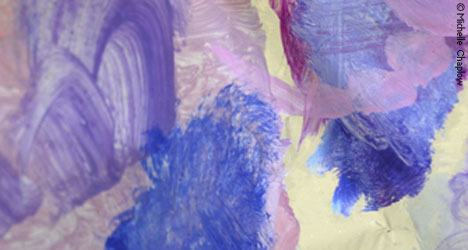 A guide to the principal art galleries in Jaen.
JAÉN
The Centro Cultural Miguel Castillejo holds exhibitions of works by emerging artists, as well as of other contemporary and modern art.
Avenida de Madrid 1. Tel. 953 222 410
Regular exhibitions of paintings and sculpture take place at the Caja Rural de Jaén.
Calle Madrid 26, La Carolina. Tel. 953 660 186
Open Monday to Saturday 18.00 to 21.00
A 3D audiovisual exhibition at the Centro de Interpretación Turística in the Castillo Santa Catalina describes the different civilisations which settled in the city over the ages, as well as the legend of the Lizard of Jaén.
Castillo Santa Catalina. Tel. 953 120 733
Permanent exhibitions of arts and popular traditions are housed in the 16th-century Palacio de Villadompardo which also has a collection of naïf art.
Plaza Maria Luisa de Marillac. Tel. 953 248 068
Open Tuesday to Saturday 9.00 to 20.00, Sunday 9.00 to 14.45
The 19th-century Palacio Provincial contains an important and varied collection of art.
Plaza de San Francisco. Tel. 953 248 000
Open Monday to Friday 8.00 to 14.00
Regular art exhibitions are held at the Sala de Exposiciones Caja Granada.
Paseo de la Estación 6. Tel. 953 220 043 and 958 227 791
Open every day 11.00 to 14.00 and 18.00 to 21.30

Permanent exhibitions of paintings and sculpture from the 4th to 20th century are found at the Museo de Jaén where one room is dedicated to ancient Iberian art.
Paseo de la Estación 27. Tel. 953 274 507
Open Tuesday 14.30 to 20.30, Wednesday to Saturday 9.00 to 20.30, Sunday and holidays 9.00 to 14.00
The Catedral de la Asunción, a magnificent Renaissance cathedral, has an interesting collection of religious art and artefacts and also paintings from the 15th to 19th century.
Plaza de Santa María.
LINARES
Dedicated to promoting young artists, the Galería de Arte Cristóbal Bejarano has a series of exhibitions of contemporary art.
Calle Marqués de Linares 22. Tel. 953 696 168
Open Monday to Friday 17.30 to 21.00, Saturday 10.30 to 13.30
Exhibitions of modern art take place at Galería Eduma.
Calle Isaac Peral 34. Tel. 953 696 326
ÚBEDA
Regular exhibitions of contemporary paintings are held at the Galería Delaigua.
Calle Jerquia Alta. Tel. 953 752 939
There are three main art galleries and numerous other permanent exhibitions in the 15th-century Palacio Don Luis de la Cueva which is now a cultural centre.
Plaza Josefa Manuel.
A comprehensive display of all kinds of pottery ware used over the ages is exhibited at the Museo de la Alfarería Paco Tito which forms part of a working business that still uses an original Moorish kiln.
Calle Valencia 22. Tel. 953 751 496
Open 9.00 to 14.00 and 16.00 to 21.00, Sunday and holidays 10.00 to 14.00
BAEZA
Ancient agricultural systems relating to the cultivation of olives and production of olive oil, some dating back thousands of years, are exhibited in the Museo Nacional del Aceite.
Puente del Obispo. Tel. 953 765 142
Open every day 10.30 to 13.30 and 16.00 to 18.30 (in winter), 17.30 to 20.00 (in summer) 16.30 to 19.00 (in spring and autumn).
ANDÚJAR
One of El Greco's major works, Prayer in the Garden, is housed in the Iglesia Santa María La Mayor, a 15th-century plateresque-style church with a mudéjar tower.
CASTELLAR
An exhibition of Iberian art can be seen at the Museo de Arte Ibérico.
Palacio Ducal de Medinaceli. Tel. 953 460 005
Open Thursday, Saturday and Sunday 11.00 to 14.00 and 17.00 to 19.00