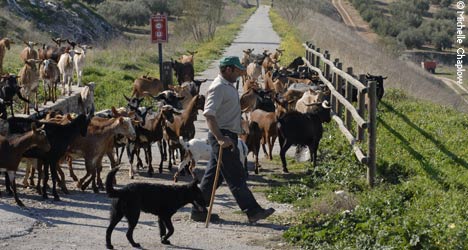 Via verde of the Sierra Subbetica
Vias Verdes
Spain´s Vías Verdes (railway paths) are one of Andalucia´s lesser known rural attractions and a great way to discover the countryside off the sometimes well-beaten track.
In the 1960s the Spanish government drastically reduced its regional railway routes and closed down many train lines. Since the early 1990s, the government has been transforming these former railway lines into over 100 routes nationwide (with 23 located in Andalucia), that can be used by cyclists, walkers, horse riders and wheelchair users.
The routes are usually clearly marked with posts marking the distance in kilometres and there are viewpoints and picnic areas along most vía verdes. Some railway stations have been converted into restaurants and bars or museums. Along these railway paths you can also appreciate the many engineering feats used to create the relatively flat surface through an often rugged landscape. Many vías verdes have tunnels, viaducts, cuttings and embankments.
Each vía verde has its own particular and often fascinating history, reflecting broader political, economic and social changes of the time. You can find out more about the background of many routes in museums and visitors' centres along the way, as well as on the information boards that line the vías verdes (although most of this is available in Spanish only).
In Spain the 'Via Verde' is translated into English as 'Greenway'. This makes little sense to a tourist, we prefer to use the phrase 'Railway path' which is occasionally used in the UK (eg. Deerness Valley, County Durham) although these paths in the UK are generally named locally ( eg. Wirral Way, Cheshire).