Walking in Andalucia
The landscapes of rural Andalucía are breathtaking and one of the best ways to appreciate their diversity and beauty is on foot. However it is sometimes hard to determine exactly where a path is located and if there is a public right of way. There are designated footpaths, as well as those inside the national and natural parks, however it can be disconcerting to find yourself suddenly in a field and surrounded by bulls or wandering though an area which has apparently been designated for hunting purposes. Private hunting land occurs throughout Andalucía, usually marked by little diagonal black-and-white signs, often near 'Coto privada' or 'Coto de caza' (hunting) signs, but if there's a marked path (and you're not hunting illegally), you are generally allowed to use it.
Most tourist leaflets for walks look exciting but lack enough detail to follow a trail confidently. The same applies to roadside signboards and maps. Websites such as Wikilocks are a good source of  downloadable waypoints. 
If you're interested in staying in areas which are ideal for hiking, trekking and designated walking routes, or just finding your own path, consult our walking hotels page.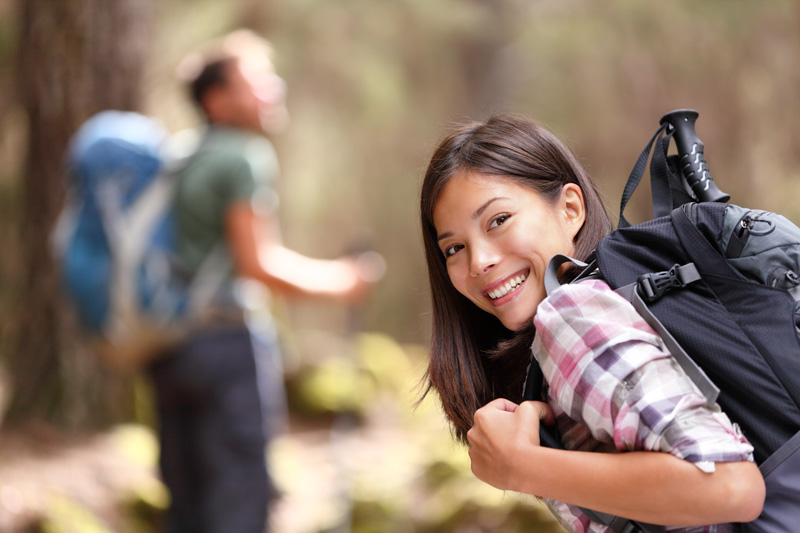 mt. mulhacen
Read our concise guide to walking the highest mountain in mainland Spain, Mt. Mulhacen. There are a number of different routes up the mountain, from a challenging walk to a more technical climb. Take a look at our Mt. Mulhacen Guide.
"Walking in Andalucia" by Guy Hunter Watts
Walking in Andalucía is a 260 page full colour guide to some of the very best walks in southern Spain, taking the walker on 34 routes - all starting and most finishing in beautiful villages - in the Natural Parks of Grazalema, La Alpujarra, Cazorla, Los Alcornocales, Aracena, and La Axarquia. Many of the full and half day walks are virtually unknown even though they are a short drive from the Costa del Sol. Even though more and more people are beginning to walk Spain's southern sierras, most of the routes remain blissfully undiscovered. Guy says, 'If you decide to head for the hills with my guide you can be sure of two things: you will be walking through areas of great natural beauty and you will meet with other walkers.'   Buy a copy online of Walking in Andalucia
GR7
Guy Hunter Watt's Walks

The GR7 is the footpath through Andalucía that forms part of the trans-European Route No. 4. Wherever possible, the route is designed to avoid crossing or using tarmac roads or any roads used by traffic.

More >

Guy Hunter-Watts offers us a selection of his favourite walks in Andalucia. They are taken from his book "

Walking in Andalucia - The best walks in Spain's natural parks

".

More >

Vias Pecuarias
Vias Verdes

Andalucia is covered with what are known as Vías Pecuarias. They are a network of paths or trails that have been used in prior times traditionally to transport livestock to and from pastureland or to market

More >

Spain's vías verdes (green ways, often reclaimed rail routes) are one of Andalucía's lesser known rural attractions and a great way to discover the countryside off the beaten track and away from traffic and habitation.

More >

National and Natural Parks of Andalucia
Gran Senda de Malaga

In our Natural parks section we have detailed description of each park, and within each part there is a page or section on walks.

More >

Gran Senda de Malaga is a long distance footpath that takes you right round the province of Malaga.

More >

Senda Litoral de Malaga
Caminito del Rey

Senda Litoral de Malaga. A long distance footpath still under construction takes you right along the Costa del Sol.

More >

Now reconstructed and known at the worlds scariest footpath.

More >

Ruta de la Plata
Camino Mozarabe

Ruta de la Plata is a long distance pilgrims way from Seville to Santiago de Compostela.

More >

Camino Mozarabe is a long distance pilgrims way from Almeria, Granada, Cordoba, Jaen or Malaga to Merida where it joins the Ruta de la Plata. 

More >
Day Hike in Marbella
Day Hike in Marbella
Discover Andalusia's beautiful nature, the hidden Hinterland, deep valleys, green hills and forests, flowers and wildlife, amazing rock formations, spectacular views over the southern coast and over to Africa. You learn about the history of the region as we walk through the white villages, visit Moorish castles, roman ruins, prehistorical caves... Only by walking you get to know the "real Andalusia". We walk in very small groups of maximum 8 walkers plus your personal guide, it is like walking in a friends group. At the end of the walk we generally have some tapas in a village bar on the square (not included) and enjoy watching the laid back life of the villagers.

The Bandolero Route - A hiking week through the Andalusian hinterland in 5 stages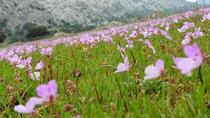 The Bandolero Route - A hiking week through the Andalusian hinterland in 5 stages
Guided hiking tour through Andalusias unknown Hinterland. For relatively fit walkers. The best way to get to know the real beauty of Andalusia. Walking through white villages, cork forests, deep gorges, over steep mountain ranges with bizarre rock formations, plateaus with cows and sheep, who remember the alpine meadows in spring and back down into the valley of the Guadiaro river, following the railway line that connects Ronda with the seaport of Algeciras. The ultimate goal of the walk is the emblematic city of Ronda, with the impressive Tajo Gorge and a visit to the Bandolero museum. Walking in small group of maximum 8 walkers, plus 1 guide. Accomodation in very comfortable Hotels in the villages we pass on this tour. Daily about 5 to 7 hours of walking, approx. between 14 and 16 km

Walking Guide by Towns
Destination tags