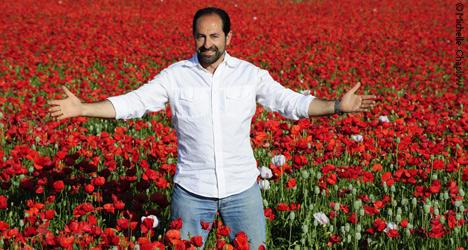 Rural Holidays
With its wide variety of landscapes, stunning natural features, and numerous wild animals, Andalucia is excellent for rural tourism. Whether you want to climb a mountain, spot a bird, get on your bike, dive into a lake, tickle a trout, or find a mountain hide-away, you'll encounter what you're looking for in the wilds of the region's countryside.
In terms of climate, Andalucía is ideal for all kinds of outdoor activities, thanks to many days of sunshine a year and mild climate. The region's natural spaces are in a good state of conservation, with 17% of the land declared Nature Parks. A thriving rural tourism industry offers eco-tourists the chance to spend their holidays in keeping with their green values.
Places to stay in the countryside vary from campsites, where you pitch your tent or park your caravan, to trendy yurts and idyllic mountain cabins. From your accommodation, you can enjoy Andalucia's wildlife close at hand, from vultures and eagles, to wild boar and ibex (mountain goats). If you choose to, you can also hunt some of these animals, which is a popular pastime with Andalucians - many survived the difficult years of the previous century thanks to game brought back for dinner.
The artistically inclined should pack their watercolours as there are countless stunning views across the region, from its pueblos blancos perched on hilltops, to areas of unspoiled coastline, and craggy mountain peaks next to deep gorges.
If you're energetic, you will enjoy mountain biking, climbing, swimming or just walking in the many stunning national parks around Andalucia. The region is famous for its horses, so equestrians are well catered for, and it's a more relaxing way to enjoy rural vistas.
Andalucía is a birdwatcher's paradise and attracts ornithologists throughout the year. The best time of the year, however, is during the spring, as this is when you can see many wintering species… More →
Camping
Caravans

A popular form of holiday accommodation in Andalucia, providing an opportunity to experience the natural environment at first hand, whether on a budget or in a plusher "yurt".

More >

A guide to caravan sites. Those suitable for siting stationary caravans for long term stays or shorter stays for recreational vehicles and tourers.

More >

It is not uncommon to see groups of cyclists out enjoying the countryside. 

More >

The Atlantic and Mediterranean shorelines are ideal for fishing. Marinas provide everything required for a day of open sea fishing. Fishing in rivers and dams in Andalucía is also good sport.

More >

Golf
Horseriding

What better way to enjoy the countryside than with a round of golf?

More >

The horse is an integral part of rural life in Andalucia. Farms, riding schools, manèges and stables provide riding lessons and hire horses for riding. Tours on horseback have also become very popular.

More >

Mountain Biking

Among developed countries Andalucía is one of the regions with the largest amount of big game, providing different forms of hunting.

More >

Acres and acres of open ground. A mountain bikers paradise.

More >

Painting for pleasure can become a very addictive pastime, and that's aside from the social side of classes, workshops, exhibitions, art societies etc.

More >

You can't get closer to nature than climbing a rock face.

More >

As a leisure activity is practiced for many reasons the more usual being for enjoying the scenery, though artistic, historical, anthropological, gastronomic and even gambling walks are becoming popular.

More >

Do you enjoy taking dips in lakes and rivers, in wild, unspoiled countryside? Then we can tell you where to bathe.

More >