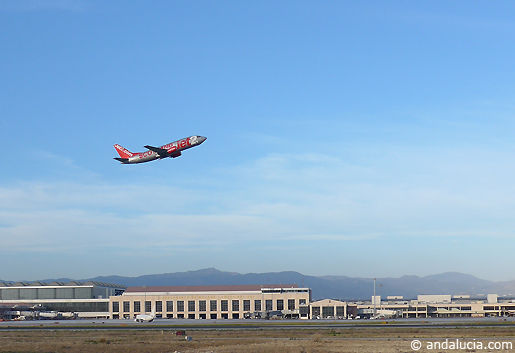 Takeoff in Andalucia.
Airports and flights in Andalucia
There are 9 international airports which serve as regional gateways. Five are located within Andalucia; Malaga, Seville, Almeria, Granada and Jerez, and four located just outside Andalucia; Gibraltar, Faro, Murcia, Alicante. There are also a number of privately operated airstrips which serve non scheduled private aircrafts.
As a major tourist destination with over 15 million passenger arrivals a year, the airports lead by Malaga, Almeria and Sevilla form an important part of the regions infrastructure.
International Airports