Antequera - Mobile and Park Homes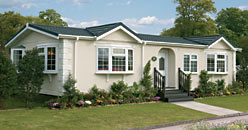 Mobile Homes
Mobile and Park Homes are increasingly popular in southern Spain where so many people come to take advantage of the good weather. However, not everyone is looking to make a large investment in bricks and mortar.
As areas like the Costa del Sol become more densely populated and more expensive, newcomers often choose to move inland to such areas as Antequera . This rural area in the northern part of Malaga province enjoys lovely weather, beautiful landscape and thus unlimited opportunities to enjoy life outdoors. An especially attractive feature is that no matter where you are in Antequera you are probably not more than a 45 minutes to an hour from Malaga's International Airport and the beaches of the Costa del Sol or the Cities of Granada, Malaga, Seville or Cordoba.
Residential Parks are just one of the many ways to take advantage of all that the Antequera region has to offer. The latest manufactured home parks are modern, secure, gated communities with all the amenities you need right on site. For example, you can expect to find everything from restaurants, community centres, sports facilities, gardens and swimming pools to spas and medical facilities. Some of these communities will even offer car hire services on site.
As is typical with mobile and park homes, you buy your home - which can cost as low as £30,000 British Pounds - but lease the property it sits on. Generally you are allowed to lease as long as you wish, provided you abide by the community rules. Also, as long as you keep your mobile home in good condition, most parks allow the same home to sit on the land indefinitely.
There are numerous advantages of living in a manufactured home in rural Spain. First of all, the prices are considerably lower than conventional homes. Secondly, you have the benefits of a community setting which provides not only greater security, but also peace of mind. A third advantage is that you don't have to purchase and maintain a large tract of land (minimum size plots under rural zoning laws tend to be far more generous in size than you may be interested in), yet you still enjoy the benefits of living in the countryside. 
Antequera is an excellent area for those looking to retire in the sun and prefer the quiet country life. This, however, does not translate into isolation as the bustling provincial capital, Antequera, is always close by and there are lovely small villages to visit throughout the area as well. Shopping, cultural activities and sports events are all close by. The Antequera municipality also boasts such natural wonders as Carratraca, El Torcal, El Chorro and the Pink Lagoon.