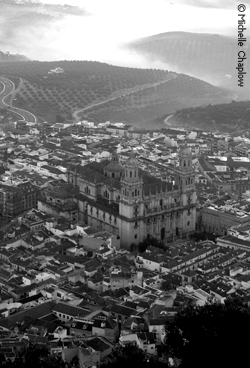 Early morning view of Jaèn from its magnificent
Santa Catalina castle.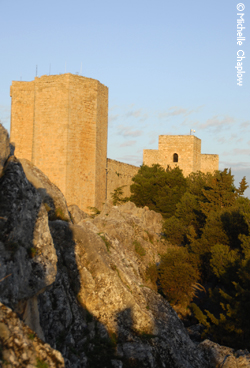 The Castle of St Catherine, Castillo Santa Catalina,
Jaen.
FIT FOR A KING
The Castillo Santa Catalina, one of Spain´s most magnificently-located paradors, is located on a spectacular site dating from the 10th century. The strategically crucial Moorish fortress was built by Ibn Al-Ahmar (Ibn Nasr, founder of the Nasrids of Granada), and was connected with the city by secret underground passageways leading to the Moorish barrio. In the remaining part of the original building, the Alcazar Nuevo, a Centro de Interpretacion offers an interactive audio-visual display and 3-D film explaining the building´s history, while you can visit the well-preserved main Torre de Homenaje (keep), latrine, prison cells and cistern.
Destinations