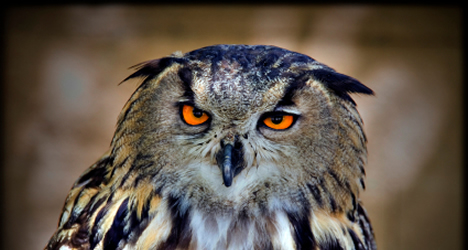 © Michelle Chaplow Royal Owl,(Búho Real.
Fauna
The animals found in the park are those typical of southern Spain.
The park has one of the largest populations of mountain goat in Andalucia, together with the doe deer or corzo.
Other species have been introduced, such as the muflon (Ovis musimon), the ancestor of our domestic sheep and another acorn-loving creature of the sierra. In the autumn the males fight it out with their large horns to determine who will father the next generation.
There is a relatively high population of meloncillo, a kind of mongoose that is in danger of extinction in other parts of Andalucia
In the evening it is possible to hear the sound of the royal owl (Buho bubo).