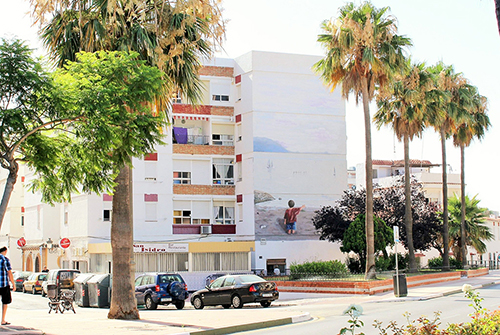 Estepona Mural - In Memoriam
'In Memoriam' was inaugurated on 11 August 2016 and is a collaborative work by Pilar Castañon and Maria Romero. The mural is located in the barriada San Isidro Labrador and is visible from Avenida Juan Carlos I. The mural was created to reflect the immigration situation being experienced in Europe and GoBack is dedicated to the refugee children who crossed the Aegean Sea to reach the Greek coast. 
Take me back to the Estepona Murals home page.