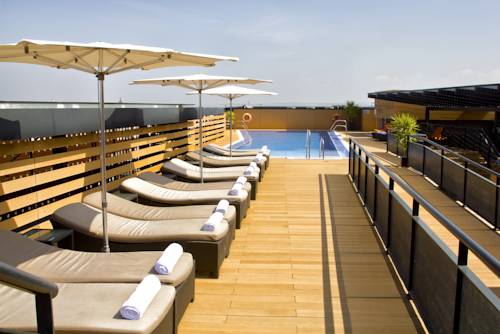 Eurostars Palace
Formally known as AC Córdoba Palacio by Marriott. Modern hotel in centre with rooftop pool.

Eurostars Palace
What's it like?
This large five-star hotel has a contemporary design, with light-coloured wood and sleek, modern touches such as statement lights and chairs. A newly-built, six-storey building with distinctive exterior of perforated, rusty metal, it has stylish furniture and a feeling of space and light.
The 162 rooms and suites are generously proportioned, decorated in cool, grey tones with bold, graphic monotone rugs and walls, and wall-mounted flat-screen TVs. Rooms have floor-to-ceiling windows offering views of the city (mosque visible from some) and glass-walled bathrooms with Jacuzzis and double showers. A free minibar includes soft drinks and beer; there's WIFI throughout the hotel (fee payable in rooms).
The sleekly-designed restaurant, with Arabic symbols on the walls, has dishes offering Cordoban cuisine with a modern twist. The large open-plan bar has comfortable seats, ideal for informal business meetings, while breakfast is eaten in the glass-roofed patio.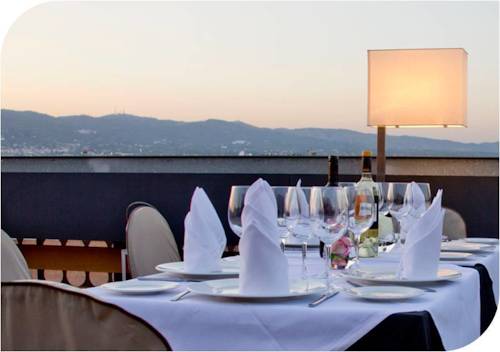 Eurostars Palace
The hotel has a good-sized rooftop pool (seasonal) with wood-decked sunterrace with loungers, and bar service with shady seating area, offering spectacular vistas; there's also a small fitness centre. Meetings and events facilities include eight rooms accommodating between up to 400 people, with a total of 866m2 and business amenities including printing, fax, secretarial and translation services.
The AC Cordoba Palacio is five minutes' walk from the Mezquita, and has its own car park.
How to get there
The hotel is located on the Paseo de la Victoria, the main avenue which borders the west side of the old city, making it easily accessible from the E5/A4 motorway, just across the river to the south. Leave the motorway at Salida 403, cross the Puente San Rafael, and the road (Avenida del Corregidor) continues on to become the Paseo.

Destinations