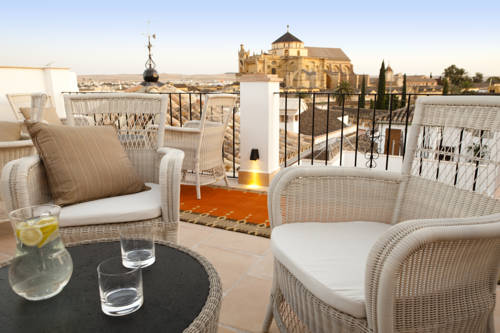 Balcon de Cordoba

Balcon de Cordoba
What's it like?
This four-star hotel in a traditional 17th-century Cordoban house, one street away from the Mezquita, is classic-contemporary in style.
Its 10 rooms and suites, over two floors, are tastefully decorated in soothing, muted tones of cream and beige, with marble columns and comfortable beds. Some rooms have wooden shutters and vaulted rooves; windows open onto the street, or to interior patios. Bathroom products are olive-oil based. The Royal Suite was the original main bedroom and library of the house, and has large windows and a free-standing bath; there is also one suite and two deluxe rooms, one of which has its own roof terrace with daybed up a private staircase.
The patios have cobbled floors with geometric designs and potted plants; one has an orange tree and another Roman remains, as well as climbing plants and fountains. Countless other archaeological details, such as columns and capitols, carved stonework and baths, can be found around the hotel. The whole place feels very authentic, and there are cushioned seats and benches in little nooks.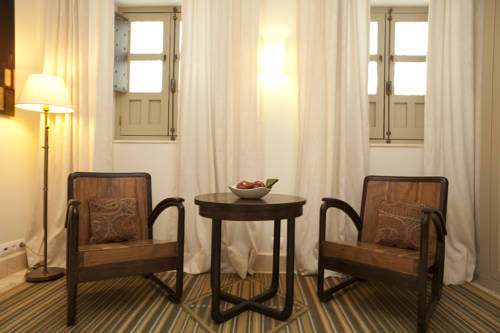 Balcon de Cordoba
There's a roof terrace for city views, soaking up the sun, or sipping cocktails; the hotel in five minutes' walk from the Mezquita.
How to get there
Like the other hotels in Cordoba's old quarter, this one is down narrow streets and is in a pedestrianised area (Calle Encarnacion), so it's not easy to get to; make sure you have a good map to find your way. Alternatively, leave your car in a car park outside the historic centre. If you do want to drive here, the staff will park for you.

Destinations