TORREBLANCA - Districts of Fuengirola
On the hill on the side furthest east of Fuengirola is the neighbourhood of Torreblanca, easily accessible by bus or car and also by train to the Torreblanca train station. The road up through Torreblanca winds past some very beautiful, established villas with impressive gardens. As with the whole coast, much development has gone on in this area over the last few years and there are now also apartment blocks and many more houses than ten or twenty years ago. However, it has maintained its intrinsic Andalucian country/suburban style and is still very much a favoured area for a peaceful holiday close to the beach, or a good permanent neighbourhood.
The Torreblanca Hotel is set at the foot of the hill and is a comfortable five minute walk to the beach. The 200-bed hotel is a landmark and is close to the train station.
One of the privileges of living in this very nice residential area of Fuengirola is the much sought after views from many of the houses and apartments and the tranquil, leafy location of many of the properties. There are shops and facilities close to hand and it is a very short drive to Los Boliches or the town centre for shopping.
Hotels in Torreblanca
Book hotels in Torreblanca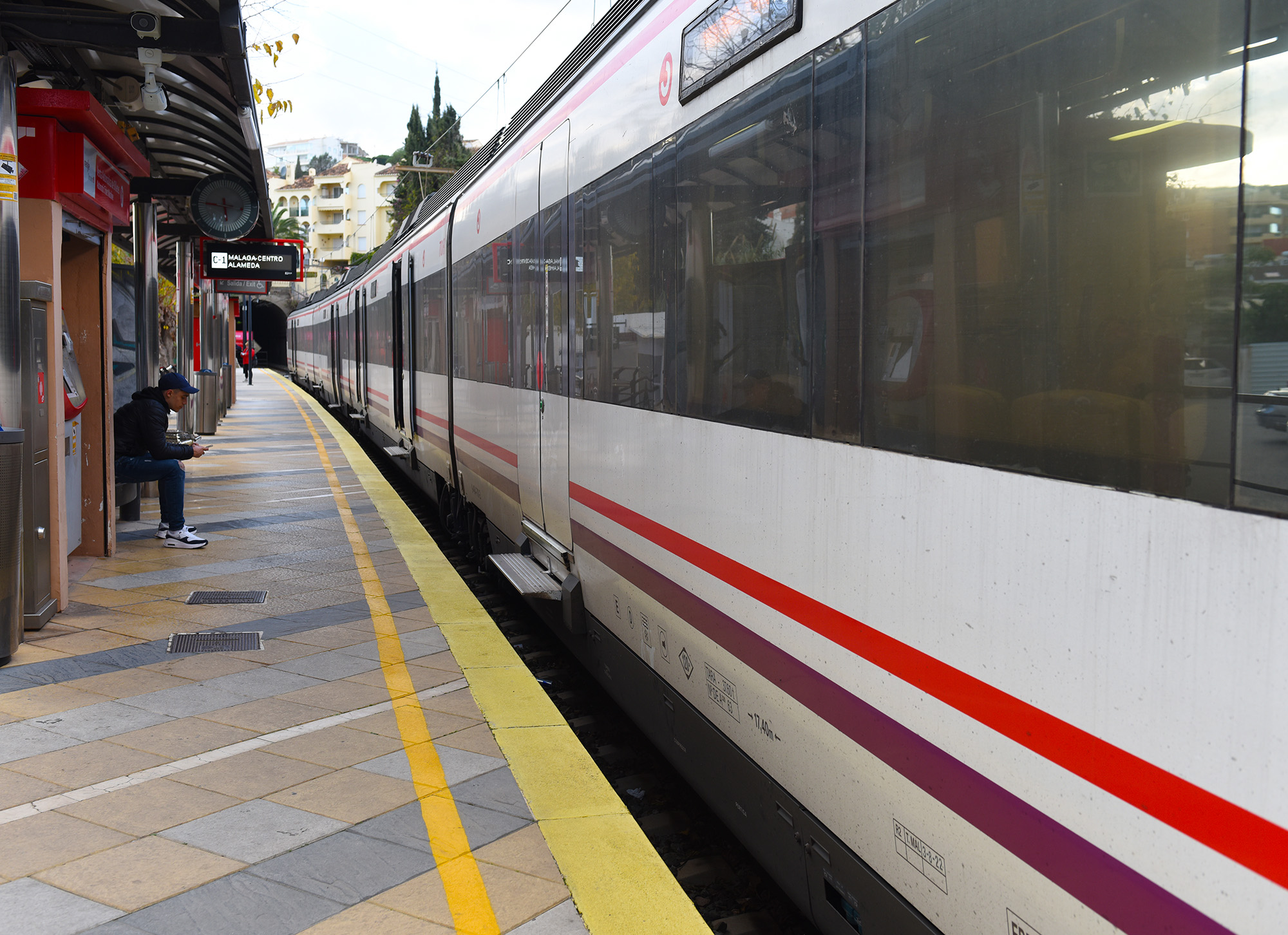 Torreblanca train Station
Torreblanca train station is located on the lower slopes of Colina Blanca at the end of Calle Cno. del Antiguo Ferrocaril next to the landmark Torreblanca Hotel. This road marks the route of the old line before the upgrade and provision of Fuengirola by-pass. There is a small car park outside the station with cafe. There are a few steps or a ramp up to the platform. There is only one platform on this single line section. Ticket Machines. Departure and arrival times from Adif. Next stations are Los Boliches (direction Fuengirola) and Carvajal (direction Malaga). Info about trains on the Fuengirola to Malaga railway. Read history of Malaga to Fuengirola railway.