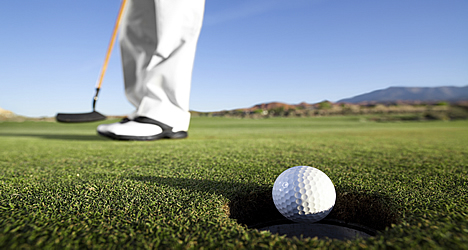 Golf in Andalucia
Golf Resorts
As golf courses multiply across sunny, southern Spain, so do the services they provide to golfers and the family, friends and business they bring from across Europe and around the world. Golf resorts are the latest with an offering so complete you won't need to leave their premises.
Golf resorts in Andalucia invite you to stay via a wide array of options. If you are planning a golf holiday or a mix of business and pleasure, world class hotels and short term rentals are at your service with all the amenities you would expect from any five star facility. Long term rental, may also be available, thus offering maximum flexibility so you can customize your stay in Spain. And, of course, car rentals can be handled at your convenience on site.
Many who come to Spain for just a weekend of golf, fall in love with the fabulous weather and choose to purchase their plot in paradise right on the edge of their favorite golf course. Golf resorts in Andalucia offer new villas, second hand properties and plots for a home that will surely become your "castle" in Spain.
Families traveling together or relocating to a golf resort are pleasantly surprised to find that organisers have their children in mind with Kids' Clubs offering large, bright spaces filled with age-appropriate activities and quality supervision. These facilities usually cater for children up to the ages of 12 or 14 years old.
Book Golf Hotels in Andalucia
Fine dining, casual meals, full bars and relaxing cafe areas put the country clubs at golf courses throughout Andalucia on par with their counterparts around the world. The fine weather in this region sets them apart, with the opportunity to dine al fresco on a terrace, balcony or patio adding value to every culinary experience.