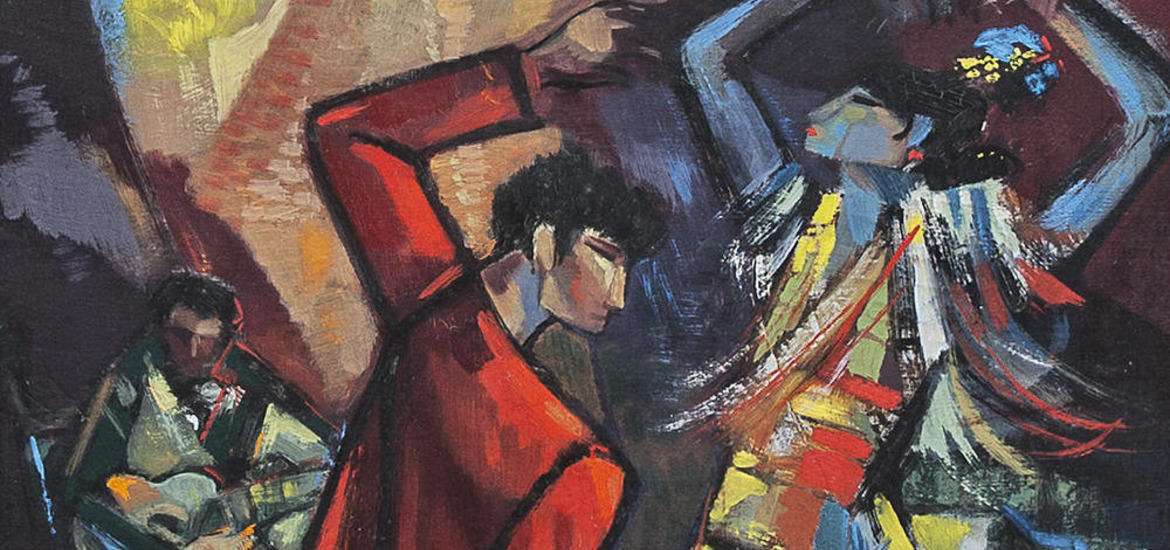 George Campbell
Irish painter George Campbell lived and worked in Pedregalejo, Malaga for over 20 years.
The artist has a roundabout (Glorieta Jorge Campbell) named after him in Malaga, on AvenidaCerrado Calderon, at the junction with Calle Flamenco and CalleAndaluz.
Campbell was born in Arklow, County Wicklow in 1917. He went to school in Dublin, and then moved to Belfast, where met his wife Margaret, known as Madge. His first subject was the bomb damage to the aircraft factory when he was working during the Second World War. He became friends with fellow artist Gerard Dillon-they formed part of a group of avant-garde painters known as the "Belfast Boys". In the 1960s Campbell won many prestigious awards in Ireland, and achieved international fame.
The artist fell in love with Spain in the 1950s, living in Pedregalejofor six (winter) months of the year during a period of 20 years, when it was just a small fishing village near the city of Malaga.One of the reasons he loved Spain was for its dry, warm climate, as he suffered from health problems exacerbated by Ireland's dampness.
He painted abstract "quasi-Cubist" scenes inspired by the landscape and people of both his home and his adoptive countries; he was well-known for his bold use of colour.Most of his paintings were done in Ireland, although he knew other expat painters in the Malaga area.
In 1978 Campbell was made a Commander of the Order of MeritoCivile (the Spanish equivalent of a knighthood), and he died suddenly in Ireland the following year at the age of 62.
Then in 2006 Malaga City Council honoured the artist by dedicating the new roundabout in his name, near Parque de Morlaco. A plaque was unveiled at the house in Arklow where he was born in 2017, the centenary of his birth.
Campbell was also a fine musician, and learned the flamenco guitar while living in Spain.
Watch the documentary on George Campbel: Looking for George