Founder of the Jet Set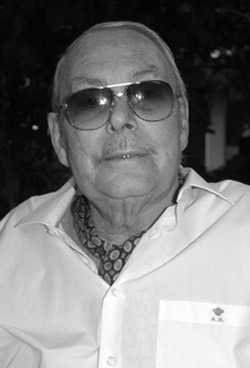 The late Prince Alfonso de Hohenlohe.
In the 1946, German Prince Maximilian de Hohenlohe-Langenburg and his son, Alfonso, were driving near the fishing village of Marbella (pop: 900) when they had a problem with their Rolls-Royce. Alfonso liked the place, so he bought some land, built a house for himself, and sold plots to his Rothschild and Thyssen friends. His own residence, Finca Santa Margarita, became so popular with visitors that he turned it into the Marbella Club in 1954, the Costa del Sol's first luxury hotel. Alfonso's mother was a Spanish marquesa, giving him access to Europe's ruling elite. Ava Gardner, Grace Kelly, Audrey Hepburn, Cary Grant and Laurence Olivier used to stay at the club on what's now called the Golden Mile. Alfonso died in 2003, having sold his shares in the hotel back in the 1990s and moved to Ronda to make wine.
Read more about the history of the Marbella Club, and the early days of Marbella's jetset, by Prince Alfonso's cousin Count Rudolf Graf von Schonburg.
Destinations