San Pedro de Alcántara - Restaurants
Just along the coast from nearby Marbella and Puerto Banus, San Pedro de Alcántara has long been a popular holiday destination. No wonder, then, that it has an abundance of restaurants ready to serve the hungry holiday-makers that come off the beach for a delicious meal. 
Restaurants in San Pedro are of a good standard. There is a wide variety of cuisines, with everything from traditional Spanish food, to international and Chinese food. Location wise, there are quite a few to be found on the beachfront, with large terraces offering tables with views out to the sea. There are also many in town, often with more of a ´Spanish´ feel. 
Listed below are our personally-selected restaurants in San Pedro de Alcántara. Enjoy. 
Reserve Online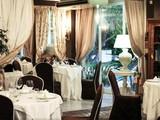 El Cortijo de Ramiro
El Cortijo de Ramiro is an established restaurant and known as one as the best places to eat in san pedro as far as Mediterranean cuisine is concerned. For entertainment, If you go there on a Friday night you can enjoy live jazz, and on Saturdays classic Spanish guitar music.
I Noodle
At I Noodle you will find a wide variety of dishes made with the best ingredients and of the best quality. Some popular dishes to try are: rice with veal, caesar salad, and of course any dish with I Noodle's signature noodles.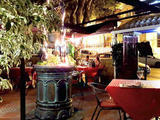 La Parrilla de Viviana
La Parrilla de Viviana restaurant is an ode to grilled meats. It is located in the heart of San Pedro. Its traditional Andalusian, Mediterranean and quality cuisine is a must on your list of things to try during your time in the Costa del Sol
Alabardero Beach Club
With more than 25 years in the market, Alabardero Beach Club can be found on the beachfront in San Pedro and is an ideal place for rice lovers, offering lots of variety including black rice and vegetable dishes.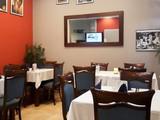 La Bella Italia
A small and cozy restaurant with a high quality, classic Italian menu, where all dishes are made with top quality products. It also offers a selection of Apulian, Sardinian and Sicilian wines.
Albert y Simon
An airy and spacious restaurant, professionally run by two famous faces in the area, with a menu to tempt most palates - try the hazelnut souffle! Lunch & Dinner. French cuisine. Closed Tuesdays.
Urbanización Nueva Alcántara Edificio Mirador, Bloque 4-B. San Pedro de Alcántara
Tel: +34 952 783 714.  
Taberna Alabardero
A wonderful restaurant located on the beachfront in San Pedro. Specialising in seafood and fish, the paella here is a must-try. There is a large terrace with views over the Mediterranean. Open every day, Lunch & Dinner.
Lugar Urbanización Castiglione, s/n 29670. San Pedro de Alcántara
Tel: +34 952 780 552

C´est La Vie
With a quality international menu, this restaurant features an outdoor terrace and live music. Run by Brian and his team, expect good service and authentic dishes with a modern twist. Lunch & dinner. Closed Sundays.
Av. las Palmeras, 15, 29670. San Pedro de Alcántara
Tel: +34 952 783 394. 
Da Bruno A San Pedro
Since opening in 2005, this restaurant has established itself as the best place to enjoy a charming ambience and a variety of Italian dishes, prepared by David Varas. Live music.
Avda. Del Mar, Urb. San Pedro del Mar 1E, 29670. San Pedro de Alcántara
Tel: +34 952 786 860.  
Alfredo´s
Great restaurant serving the very best of traditional Spanish cuisine. Meat and fish dishes. Outdoor terrace provides a lovely place to eat. Lunch & dinner. Open every day from 12am to 1pm. C.c´s accepted.
Calle Andalucía, Local 8. San Pedro de Alcántara
Tel: +34 952 786 165. 

Bodega El Cantinero
Being a bodega, this restaurant offers a fantastic wine election to accompany a wide variety of Mediterranean-themed dishes. A fun, friendly atmosphere and quality service.
Calle Andalucia 10 San Pedro de Alcántara
Tel: +34 634 583 519. 
Destinations