Abantal, Michelin Star restaurants in Seville city
Abantal restaurant is located just outside the historic centre of Seville and offers delightful, innovative gastronomic dishes created by chef Julio Fernández Quintero. The restaurant itself seats 28 diners at a time, but can accomodate up to 55 for group bookings and special events planned in advance.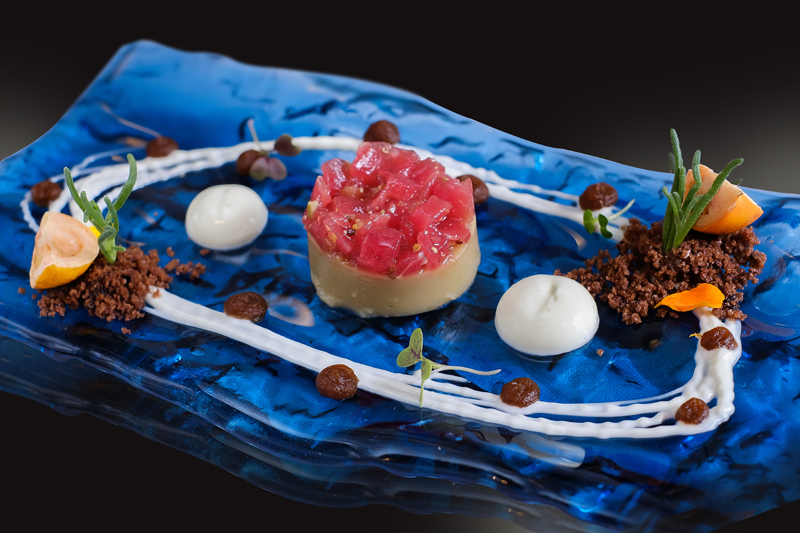 The dining area has a modern style, with cool coloured hard surfaces such as granite contrasting with other warmer coloured structures such as those made of oak. Combined with the creative and interesting dishes on the menu, Abantal offers an attractive and pleasing dining experience. Credit cards are excepted and the restaurnt is closed during August as well as Sundays & Mondays.
As the guide says:
This elegant restaurant, the name of which is the linguistic predecessor of the Spanish word for apron ("delantal"), is run with great passion by a chef who brings his full expertise, emotion and intrinsic personality to his cuisine. Julio Fernández oversees everything that goes on here with the clear objective of transferring traditional Andalucian flavours to a more cutting-edge culinary approach, while maintaining the authenticity of local ingredients and produce and their seasonality. His cuisine is centred on two tasting menus which can be savoured to best effect at the chef's table – a dining space overlooking the kitchen, where guests can admire the meticulous work that goes into preparing every single dish.
Contact
Tel: +34 954 540 000

Location
Address: 
Calle Alcalde José de la Bandera, 7. 
Destinations