Puerto Banus - Hotels
Many visitors choose to stay in nearby Marbella as there is a large selection of accommodation and it is better known. However, Puerto Banus has a great selection of places to stay and if it is your destination of choice, you have several options, all located within a 5-10 minute drive from the port. From luxury resort-style hotels with their own beaches to golf hotels with stunning outdoor swimming pools, you will not be disappointed. Below is our list of hotels, put into categories to make it a little bit easier. 
There are also many apartments available in the area if you would prefer accommodation with self-catering facilities. 
HOTELS
LUXURY HOTELS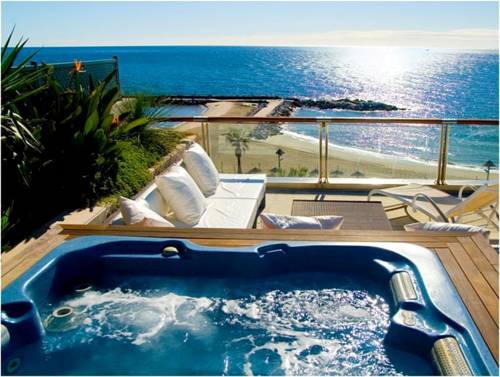 Gran Hotel Guadalpín Banus
Direct beach access and is a 15-minute walk from the centre of Puerto Banus. It offers an outdoor pool, sauna and steam room, hot tub, gym and free Wi-Fi.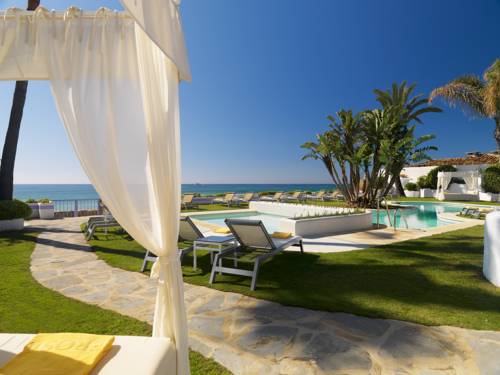 Iberostar Marbella Coral Beach
Iberostar Marbella Coral Beach is located just 1 km from central Puerto Banús. Set among lush palm gardens, the complex features 2 swimming pools, a gym, and rooms with private terraces.
GOLFING HOTELS

Park Plaza Suites Hotel
Located on the irresistible coast of Marbella, a symbol of glamour, sailing and golf. Located in the centre of Puerto Banús, next to the marina itself and its exciting night-life.

Vasari Resort
Vasari Resort offers luxury apartments with a private terrace, just 1 km from the exclusive Puerto Banús Marina. The complex has outdoor pools, set in tropical gardens.
BEACHFRONT HOTELS
Benabola Hotel & Suites
Benabola Hotel & Suites features stunning views of Puerto Banus harbour and the Mediterranean Sea. It offers air-conditioned and stylish hotel rooms and spacious 1, 2 and 3 bedroom apartments.

Banus Lodge
The Banus Lodge is set just outside Puerto Banús, around 100 metres from the beach. Set in attractive gardens, this small complex has an outdoor swimming pool and well-equipped apartments.
STAG & HEN HOTELS

PYR Marbella
Located the centre of Puerto Banús just 300 metres from the beach. The hotel has an adult pool as well as tennis courts and a coffee shop. A very popular destination for stag and hen parties.
BUDGET HOTELS

Doña Catalina
This family-run hotel is set in a privileged spot in San Pedro de Alcántara centre, just 1 km from the beach and a 5-minute drive to Puerto Banus Marina.

Globales Pueblo Andaluz
Built in the style of a typical Andalucian village, with pretty streets and squares. It has a large outdoor swimming pool, gardens and a tennis court. Located 1.5km from the elegant marina of Puerto Banus.
Destinations