Restaurants in Puerto Banus
Puerto Banus has plenty of restaurants to choose from, mainly located around the marina, offering a fantastic location to enjoy your meal whilst looking out over the Mediterranean and admiring the luxury yachts. Don't expect restaurants in Puerto Banus to be cheap, although do expect some good quality food and drink, as it has everything from exquisite fine dining to local authentic Spanish cuisine. 
Listed below is a wide variety of restaurants in Puerto Banus. Enjoy.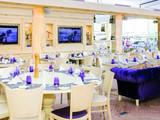 Aretusa
Tasty dishes, catches straight from the sea and with the best raw ingredients for its recipes. Aretusa is a stylish, modern restaurant offering a range of Italian and international cuisine.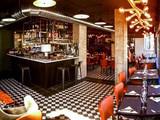 Pasta Factory
The Pasta Factory Executive Chef Domenico Vecchio has dedicated his professional life to sourcing the very best fresh local produce to compliment the finest quality Italian ingredients used in its dishes. The restaurant has the only rooftop garden terrace in Puerto Banus, offering a wonderful space for parties or romantic evenings.
Meksian
A promising and unique restaurant which fuses Mexican and Asian cuisine, and also brings passion, fun and quality to the selection of restaurants in Puerto Banús.
El Gaucho de Banús
Situated on the marina in Puerto Banus, this is an Argentinian grill specialising in steaks and burgers - chimichurri steak, empanadas and much more. Open every day lunch & dinner. Reasonably priced.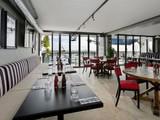 Jacks Smokehouse
Situated on the marina in Puerto Banús, Jacks brasserie serves big portions of all the American classics, specialising in burgers and steaks. Reservations recommended.

Los Bandidos
This typically authentic Spanish-looking restaurant specialises in meat and seafood dishes. A warm and inviting atmosphere. Not cheap. Open 7 days a week for lunch and dinner.
Av de la Ribera, Casa M, Local 35, 29660. Puerto Banus
Tel: +34 952 815 915. 
La Moraga
Offering a menu created by award-winning chefs, La Moraga serves classic and new dishes from authentic Spanish gastronomy, adapted and refined to modern taste and expectations.
Ramon Areces 1 | Puerto Banus, 29600. Puerto Banus
Tel: +34 952 817 448. 

Restaurante Levante
This beach restaurant specialises in seafood and shellfish and authentic Spanish paella. Great location on Puerto Banus marina.
Dique de Levante | Puerto Jose Banus, 29660. Puerto Banus
Tel: +34 952 813 073. 

Pizzeria Picasso
Great location on the marina in Puerto Banus, this restaurant has a long history. Pizzas and other Italian cuisine. Reasonably priced.
C/ Muelle Ribera Local 48 / 49 H, 29660. Puerto Banus
Tel: +34 952 813 669. 

Leon de Oro
Good quality chinese and oriental food, located on the marina in Puerto Banus. Welcoming and friendly staff. Good value for money.
Calle Muelle de la Ribera Casa N Local 14-15. Puerto Banus
Tel: +34 952 814 313. 
Destinations