This year, here on the Andalucia.com Blog, as always, we've covered a wide variety of topics - from culture and gastronomy to local news - everything from International Sherry Week to the Seville Film Festival, Spain winning top place as the world's number one wine producer, and Andalucia as Trip Advisor's favourite region of Spain.
We're going to highlight one or two blog posts from each month to refresh your memory about all the varied and (we hope) interesting topics which we have covered in our posts throughout 2014.
JANUARY - SPAIN IS No 3 TOURIST DESTINATION IN WORLD
We started the year with the exciting announcement that Spain is now
the world's third-most popular tourist destination
, with 60.6 million visitors in 2013, after France and the US. We await with interest the figures for 2014; Andalucia's are certainly looking healthy.
Legendary guitarist, Paco de Lucia, who died in February. Photo: Tony Bryant
FEBRUARY - THE WORLD'S TOP WINE PRODUCER IS NOW SPAIN; FAREWELL TO PACO DE LUCIA
And the next month, we heard that Spain has become
the world's top wine-producing country
for the first time ever, taking over from Italy and France. Production levels were up by a staggering 40% in 2013, and by 20% in Andalucia. This month we lost one of Andalucia's most respected and enduring flamenco legends: guitarist
Paco de Lucia
, who came from Algeciras.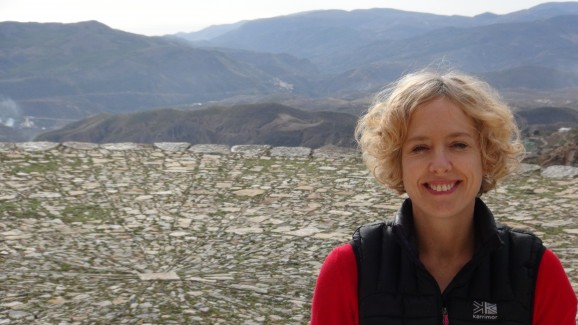 Anna Kemp, the woman behind Un Teatro Entre Todos - A Theatre For All - in the Alpujarran village of Laroles.
MARCH - BUILDING AN OPEN-AIR THEATRE IN THE ALPUJARRA
Going hyper-local, we talked to a dynamic British script editor and long-term expat who is building
an outdoor theatre in the Alpujarra
. Since we spoke to her for the blog, Anna Kemp's fantastic mountainside project in the remote village of Laroles, Un Teatro Entre Todos, has won several awards, and next season will be welcoming renowned international theatre and dance companies.
APRIL - ANDALUCIA HAS HALF OF TRIP ADVISOR'S TOP SPAIN DESTINATIONS
The ever-influential Trip Advisor reported that
half of Spain's ten most popular cities
with visitors, as voted by the millions of users of the travel review website, were in Andalucia. The famous five were (in order): Seville, Granada, Malaga, Marbella, and Cordoba.
MAY - PLENTY OF "HAPPY" PEOPLE IN ANDALUCIA
Videos to the tune of Pharrell Williams' global mega-hit song
Happy
were
shot in all corners of the region
, providing some great showcases for Andalucia's most interesting and stunning people and places.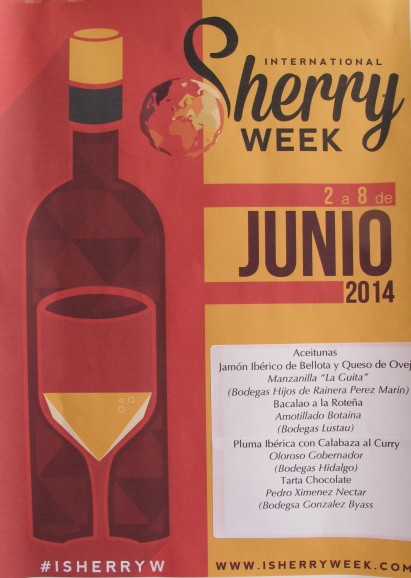 Sherry and tapas pairing menu for International Sherry Week, which had more than 1100 events in 22 countries during June.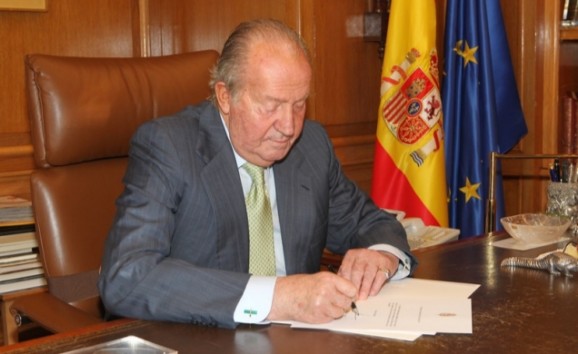 King Juan Carlos abdicated in June this year.
He was succeeded by his son, who became King Felipe VI of Spain.
JUNE - JEREZ WINE TAKES CENTRE STAGE; THE KING ABDICATES
International Sherry Week
, organised by a team of aficionados based in Vejer de la Frontera, encouraged people around the world to try pairing different types of fortified wine with local dishes. We tried the special menu at Vineria San Telmo in Seville.
King Juan Carlos announced
his abdication
, and his son Felipe took over as
monarch of Spain
.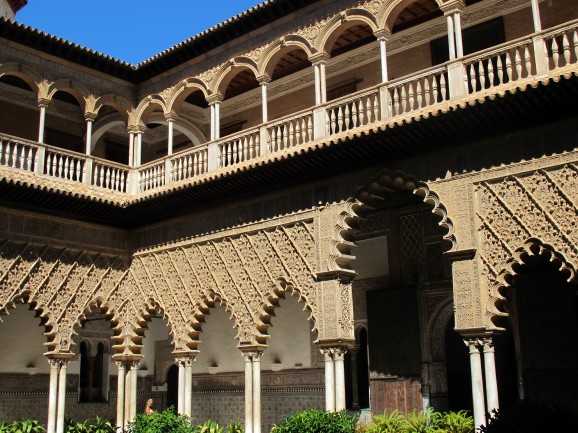 The Alcazar of Seville, which was used as a location for filming season five of Game of Thrones in October.
JULY - IN THE FOOTSTEPS OF LAURIE LEE; GAME OF THRONES IN SEVILLE
English writer Paul Murphy
retraced the fabled journey across Spain
as recounted in As I Walked Out One Midsummer Morning, discovering how much - and in some cases how little - the country has changed in the near-century since the much-loved poetically-penned adventures.
HBO confirmed that they would be
filming part of the fifth season of phenomenally successful fantasy drama Game of Thrones
in Seville and Osuna. The shooting took place in October amid scenes of high excitement, with fans waiting at the entrance to the Alcazar to see their favourite characters, and actors in the series being regularly stopped for photographs in the street.
AUGUST - KEEP IT DOWN IN SEVILLE

A
new law in the region's capital city
means diners cannot talking while standing outside a bar at night.
SEPTEMBER - LA VENDIMIA
The
grape harvest
in Andalucia is an important time of year for agriculture, tradition - and drinking wine!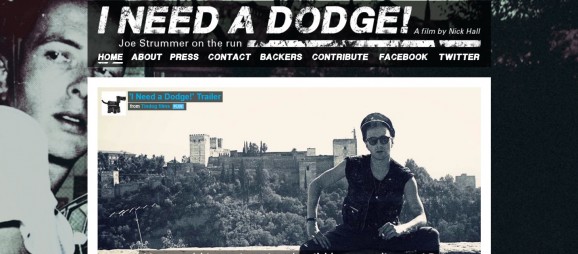 Nick Hall's film about Joe Strummer, seen here with the Alhambra behind him.
OCTOBER - SPANISH GUNS IN ANDALUCIA
A
new documentary about Joe Strummer
looks at the time spent in Spain by the Clash's lead singer.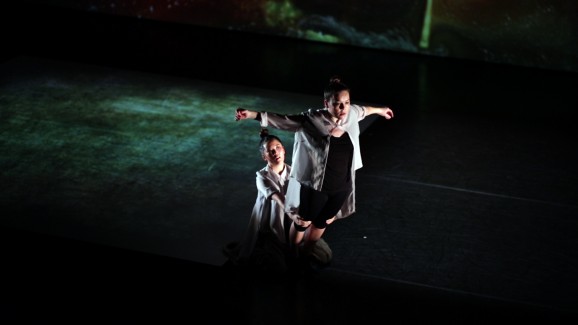 Rocio Molina in new documentary Beyond Flamenco.
NOVEMBER - BEYOND THE BOUNDARIES OF FLAMENCO
The
most avant-garde artists of the flamenco world
are featured in Javier Vila's superb new documentary filmed at Sadlers Wells in London, shown at the Seville Film Festival.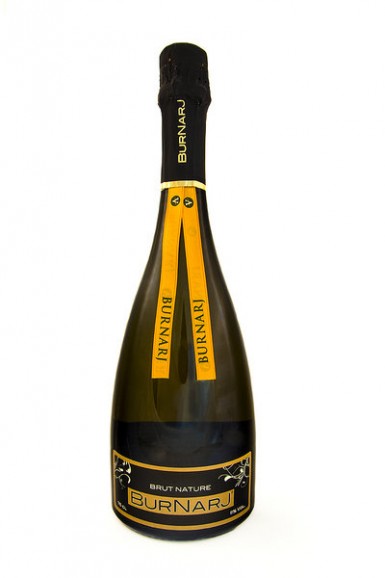 Burnarj is Cordoban sparkling wine made from oranges - an original tipple to welcome the New Year.
DECEMBER - CELEBRATE WITH ANDALUCIAN BUBBLY - AND HERE'S TO 2015!
Andalucian sparkling wines
- celebrate Noche Vieja (New Year's Eve) with your 12 grapes and some fizz from Andalucia.  
We at Andalucia.com would like to wish all our readers a very Happy New Year - may 2015 see all your wishes fulfilled and plans realised.