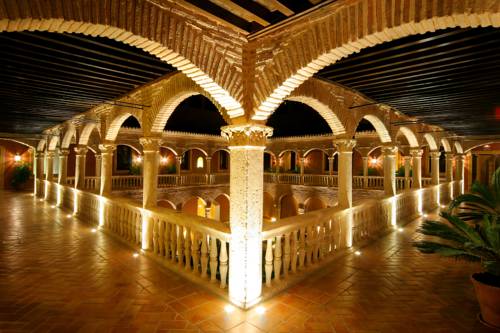 AC Palacio de Santa Paula
AC Palacio de Santa Paula
Part of Marriott's AC Autograph Collection, this magnificent five-star hotel is located on the Gran Via de Colon, the main avenue of the Granada`s old quarter. With traditional patios, fountains, interior balconies and colonnades, it's a stunning place to stay with an impressive façade and one courtyard which dates from the 14th century. Public areas have stone flooring and high, wood-beamed ceilings, with restored antique furniture.
Guests in the 75 rooms, from regular sized to suites and the 82m2 Bishop's Suites, with four-poster beds, have WIFI (charged extra) as well as video on demand. Some guest rooms have more character than others – those in the old part of the hotel - with wooden floors and vaulted ceilings, and are decorated in ochre and albero (yellow) shades, while bathrooms are prettily tiled, with glass sinks and doors.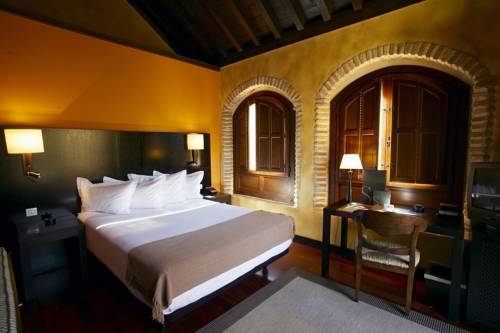 Rustic bedroom AC Palacio de Santa Paula
For relaxation, there is a Turkish bath and sauna, while more energetic guests will enjoy the fitness centre.
The restaurant is housed in the old convent refectory, where the original cupboards now house wine bottles. It offers a buffet breakfast, lunch and dinner, fusing traditional Andalucian gastronomy with cutting-edge culinary concepts. One of the meeting rooms is in the former chapel, a magnificent space with a huge stone arch which can accommodate up to 200 people.
historic features
contemporary bathrooms
impressive, unusual meeting rooms
pillow menu
Perfect for: lovers of history (and shopping) with modern flair.
Destinations