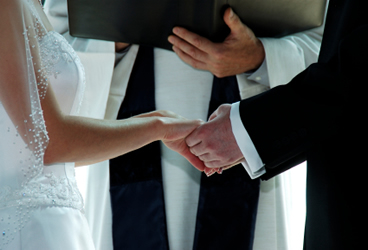 Whether you choose to get married in a church, a registry office or a specialist licensed venue such as a hotel, you will want to treat your guests to a fine meal afterwards – especially if they've come from abroad to celebrate your big day with you.
You can choose from a variety of ceremonies: church, registry office or civil ceremony in a hotel. Click here to find out more about ceremonies and paperwork.
For the meal (banquete), whether it's lunch or dinner, you'll want to make sure they have exactly the sort of food you're after. Most sit-down meals start with tapas-style starters – either served as hors-d'oeuvres while the guests are still standing up and drinking their champagne, or once you're sitting. These include the classic Andalucian nibbles: jamon, prawns, cheese and olives. If you want to be really Spanish, the perfect drink to accompany these Andalucian tapas is manzanilla, a light type of sherry from Cadiz province.
Afterwards you might want to choose some seafood, especially if your wedding is being celebrated on the coast – from Huelva to Almeria, via Cadiz, Malaga and Granada, the mariscos in Andalucia are as varied as they are delicious.
The desserts offered in Andalucia might not be to English tastes, favouring the egg-and-sugar route: crème caramel, crème brulee, custard. If you prefer fruit, during strawberry season (February to May), Huelva berries are available.
Whatever your tastes, talk to the hotel/restaurant/venue/catering company. As with photographers, near the Costa del Sol, staff are more likely to speak English, although in major cities you should be OK too.
Most "wedding packages" from venues which specialise in the events offer a disco or band. It's customary at a Spanish wedding to dance till 4am, often with (or because of) a free bar.
There are also numerous wedding planning companies in Andalucia, run by people who are either English, or speak it fluently. They will take care of everything from the location and food, to accommodation and transport, as well as hair styling and beauty treatments, with regular consultations and updates by email, allowing you to arrive feeling relaxed and enjoy your day.