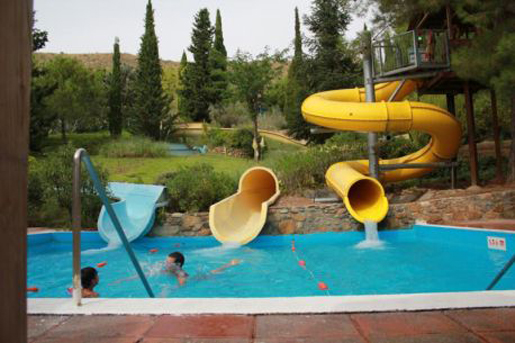 Slides at Aquaola, Granada.
The smallest waterpark in Granada, located near the provincial capital itself, with just nine rides, but this is enough to keep all ages cooled, refreshed and entertained, including tiny tots who have a pirate ship complete with various water slides.
This park has a picnic area, as well as cafes and ice-cream kiosks.
Open: 19 June to 1 September
Opening hours: 11.30am – 7.30pm
Tickets: adults: 15 euro, children (from 0.95m-1.40m tall): 10 euro
Carretera Sierra Nevada, KM, 4, 18190 Cenes de la Vega (Granada)
Tel: 958 486 189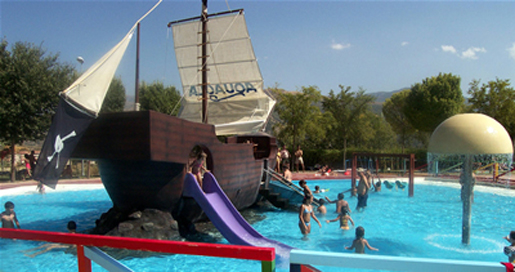 Pirate ship for the kids at Aquaola.
Destinations