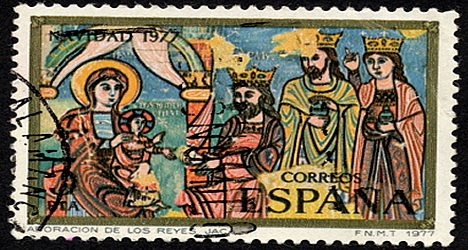 Add a vintage Stamp to your Spanish Christmas.
5 Fascinating Facts about Christmas
If you've never spent Christmas in Andalucia before, then you're in for a treat. From the joyous musical specialities of the season, to festive decorations both traditional and contemporary, it is a great time to be in southern Spain. Eat, drink and be merry - and dance round a bonfire in a pagan ritual, if you're really lucky.