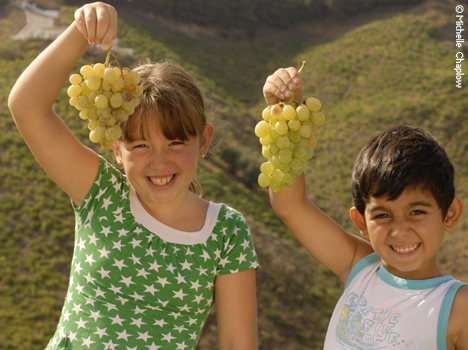 Winery VISITS
One of the growing areas of tourism over recent years in Spain has been enotourism -
wine
tourism (
enoturismo
). In Andalucia, there are 40,000 hectares of vineyards, often in breathtaking countryside, from seaside to mountains.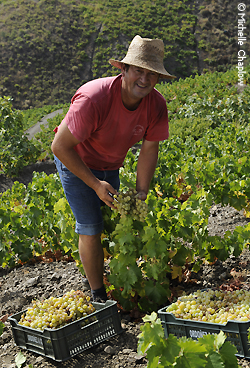 Explore the vineyards of Andalucia
Enoturismo is a great way to get to know the region: see the countryside, take walks around beautiful estates, meet local experts, learn the wine-making process and, of course, taste the wine itself. Long popular in France (Champagne, Bordeaux, Loire), the USA (Napa Valley in California) and Italy (Tuscany/Chianti, Umbria, Emilia-Romagna - worth 2.5 billion euros per year in total, expected to double), and recently hitting the headlines in Spain with spectacular buildings by leading world architects such as Frank Gehry (Marques de Riscal bodega and hotel in La Rioja, featuring a grape-based products spa) and Zaha Hadid (Lopez de Heredia bodega, also La Rioja).
Enoturismo is now taking off in Andalucia, albeit in a more low-key, relaxed southern Spanish way. Most bodegas can take you on a tour and offer you a tasting of their wines.
WINERY / BODEGA VISITS
All Andalucia wine making areas (see below) have wineries that can be visited. You may have to make an appointment in the smaller ones. Here are the main centres of wiineries that can be visited.
There are tens of sherry bodegas in Jerez de la Frontera open for visits More >
There are many small bodegas the can be visited by appointment in the Serania de Ronda More >
Manzanilla comes from the town of Sanluca de Barrameda where Barbadillo sinery and museum is located. More >
Osborne Bodegas and others can be vited ion this old port town More >
ANDALUCIA'S WINE-MAKING AREAS
The areas of Andalucia which are most famous for their wines, which produce under D.O.s (Denominacion de Origen, like Appellation Controle in France), are:
Malaga - sweet desert wine, dry white wine (Moscatel) - DO Malaga, DO Sierras de Malaga
Huelva - dry and sweet white wines - DO Condado de Huelva
Jerez - fortified wines (sherry) DO Jerez-Xerez-Sherry
Sanlucar de Barrameda - dry sherry - DO Manzanilla de Sanlucar
Cordoba - white wines, including dry fortified sherry-like wines, known as Amontillado outside Spain - DO Montilla-Moriles.
Ronda, modern boutique organic wineries are producing young red wines - Merlot, Shiraz and Cabernet Sauvignon; their whites include Sauvignon Blanc and Chardonnay. These wines are less well-known, but gaining in renown. Some of these Ronda bodegas are on fincas, with hotels attached, making an ideal place to stay, try some wines and have a delicious dinner using home-grown produce. 

Other wine-making regions (comarcas vinicolas) producing vinos de la tierra include the hills of Almeria, Sevilla and Granada - the Contraviesa-Alpujarra area (which has its own Denominacion: Vino de Calidad de Granada). The Alpujarras are and area with stunning scenery, quite isolated, with windy roads, so take care if you've had a glass or two.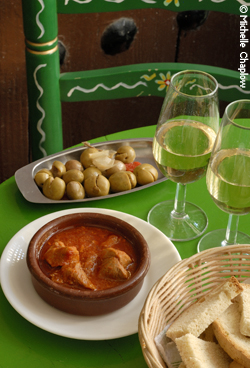 Sampling sherry is a great excuse to try out the tapas
ANDALUCIA SHERRY MAKING AREA
Of course, the most famous Andalucian wine of all is
sherry
. Many of the
bodegas
(wineries) in Jerez, and the other nearby
sherry-making towns
of
Sanlucar de Barrameda
and
Puerto de Santa Maria
, offer
guided tours
followed by tastings. Some are slicker than others, but all are fascinating and unmissable if you're a fan of the stuff. The
culture
which goes with the sherry tradition - aristocracy, anglophilia,
horse-riding
- is as fascinating as the drink itself.
Wine tasting -  CATA DE VINO
Look out for wine tasting organised in hotels or for clubs. A wine Bodega may run a promotion tasting evening ( and often free with no pressure to buy afterwards) offering a sample of their entire range and explaining the background of each.  Other courses where an expert gives a private tasting to a small group it is usual for a fee to be charged.  Sometimes it is a one off two hour event or perhaps a course lasting several days or several evenings over a winter.
Cookery courses and wine courses
Cookery courses
often include a section on
wine pairing
and
wine tasting.
Trade Fair and events
Particularly in
Jerez de la Frontera
there are a number of trade shows and trade fairs and competitions. Look out for I
nternational Sherry week
 and
Copa Jerez
. Whilst these events are intended for the trade and the press they are also open to the public. You will find them very interesting.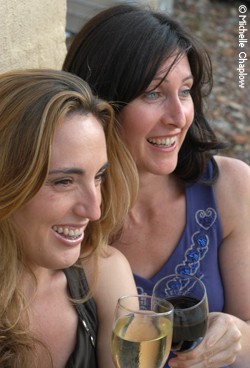 Have fun sampling wines from Andalucia
VENDEMIA - GRAPE HARVEST FESTIVAL
A wine tour in Spain is best timed to coincide with one of the big festivals, such as September's Vendimia (Grape Harvest Festival) in Jerez. This takes place on the weekend closest to 8 September; in the rest of Andalucia, the vintage starts on 21 September. Other places in Andalucia where the vendimia is celebrated during September are various towns in Malaga province, including the Axarquia (La Viñuela), and Montilla in Cordoba.
September is a good time of year to visit Andalucia anyway, as the temperatures become milder after the heat of summer.