Golden Mile Mountainside Districts - La Virginia
At the top of Avenida Don Jaime de Mora, before reaching the motorway, slightly hidden away can be found the one of Marbella's earliest and at one time most famous residential estate called La Virginia.

The designer-architect was artist and craftsman Donald Grey, and the project was completed in the late '60s. Access is also from Avenida Conde Rudi, which was somewhat narrowed by the construction of the motorway in the early 1990's.

La Virginia is intended as the re-creation of an Andalucian village with narrow cobbled streets, patios and fountains.

La Virginia restaurant was opened by Pierre Delvaulux in the 1970s. It is now run by son Alfonso, offering typical Marbella summer evening patio dining. 
In the La Caridad area, fronting onto the Golden Mile, is Urb. El Interlado with two rows of blocks and swimming pools and gardens inside, plus underground parking.

NH Hotel Marbella is located on the edge of the district.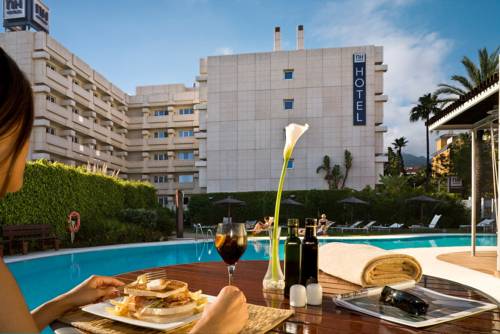 NH Marbella
A modern four-star hotel, ideally located for exploring the Costa del Sol. Offering free WIFI, it lies just five minutes' walk from the seafront also offering spa facilities.