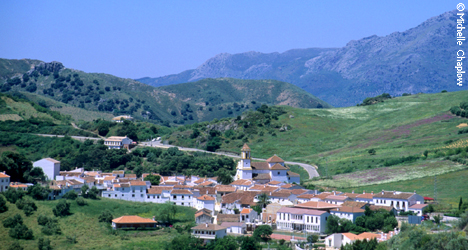 Atajate is both a municipality and a tiny village in Málaga's Ronda mountains (Serranía de Ronda). The village itself is part of the White Pueblo Route and is home to under 200 people, known as Atajateños. It's known for both its beauty and natural surroundings as it is located between the Genal River Valley, the Guadiaro River, the Peñasblancas Peak and the Cerro del Cuervo (Crow's Hill) and includes a gorgeous nature area called the "Torcal of Atajate" which is a labryinth of rock formations covered with Mediterranean flora.
The San José (Saint Joseph) Church is one of the town's most outstanding architectural features. It was built in the 19tth century and is a fine example of barroque style.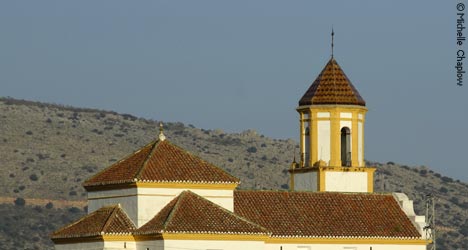 Like so many mountain villages in this area, the main artesan products are made of natural fibers gathered locally. You might be amazed at the number of things that can be woven from esparta grass, for example.
Local gastronomy includes a hot version of Spanish gazpacho and an almond cheese. Also high on the list of specialities is a grape juice drink called "mosto". In fact, the last Saturday of November there is a festival to celebrate the famed "mostos" of Atajate. Other festivals include a Moors and Christians celebration during Holy Week and the Patron Saint Days on the 16th, 17th and 18th of August and the 8th of September.
To reach Atajate, take the A-369 from Ronda.
Destinations