Wedding Hotels in Serrania de Ronda
A selection of hotels which are appropriate and have the resources for a wedding venue. Wedding hotels are those which have been designed with such an event in mind and therefore can cater a wide range of specifications someone may have for planning a wedding.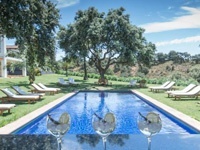 Set in the heart of Andalucia, surrounded by beautiful rolling hills. Inspired by African Lodges, this grand guesthouse resides in a 22 acre private estate. Ideal for peaceful retreats and private gatherings. Seven boutique rooms each with ensuite bathroom suitable for groups of six to fourteen guests.
The main point/benefit of these hotels is that all the events of the wedding can happen in one place, with dedicated staff available to help with any issues that may arise. Generally, wedding hotels will have plenty of resources to host the wedding, such as the help of a planning team, outdoor and indoor settings for the ceremony and specific catering staff for the occasion. The hotels will also be able to accommodate a large number and diverse group of guests, to ensure everyone's time is enjoyable.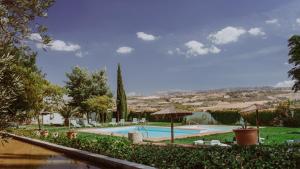 Molino del Arco
Hotel Molino del Arco is a typical Cortijo Andaluz from the beginning of the 18th century. The hotel is located 13 km from Ronda City Centre. The hotel offers air-conditioned rooms and suites, all inspired by the noble decoration of Ronda's houses. Each has a private bathroom with a hairdryer and amenities.