HAPPY 21ST BIRTHDAY ANDALUCIA.COM!
On 17 April 2017, we at Andalucia.com are delighted to celebrate our 21st birthday. Back in 1996, Chris Chaplow was a true internet pioneer in setting up an online guide to the region. Last year we celebrated our 20th birthday with a full day of events and activities in the area around our head office in Estepona.
In the past year, Andalucia.com's English version has received over 11.6 million page views, with 5.2 million visitor sessions and 3.7 million users.
Our certified Alexa rank has risen to 28,155, meaning Andalucia.com is the 28,155th-most popular website in the world (there are more than 1 billion websites in total). We are proud to be currently ranked 4th in the most-visited Geographical Domain Websites in the world.  
Here we offer you some celebratory remarks about the website from significant people in the website's history, and from key players around Andalucia.
21 Quotes for OUR 21ST Birthday
"I often think the success of Andalucia.com comes from doing one thing, doing it well, and doing it for a long time - in our case, since 1996, the dawn of the internet age.  Now that Andalucia.com has reached 11,000 pages, we spend a tremendous amount of time ensuring information is up-to-date, in addition to the 50 or so detailed pages added each month - that's around 600 new pages every year!
What makes Andalucia.com stand out from other websites about the region? We focus on writing for the international tourist, rather than simply selling the destination, which is more effective as a long-term strategy.  
 I would like to personally thank all our loyal web visitors,
the team
and
contributors
at Andalucia.com, and in particular the sponsors who continue to support this project. Here's to the next 21 years!"

Chris Chaplow, Co-founder and Director, Andalucia.com
"Andalucia.com has been going for 21 years, and I am about to celebrate 16 of those working here, helping our clients to promote their products and services, and spread their message abroad. It's an honour to form part of the company, and equally to be part of the success which our clients have achieved through it."
Ana Manzano, Sales and Marketing, Andalucia.com
"Andalucia.com is a pioneering internet guide with excellent English-language content about Andalucia. My warmest congratulations for your 21
st
birthday!"
José Luque García, Director General, Fuertegroup Hotels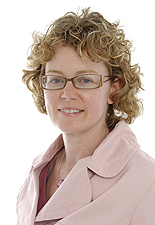 "I have been involved in Andalucia.com in one form or another since 2004, although I first met Chris and Michelle on a photo shoot I organized in Andalucia back in 1996, which was my unforgettable introduction to this stunningly beautiful and fascinatingly varied region of Spain. I have interviewed fashion designers, bullfighters and chefs, and written about a huge variety of topics, from movies and TV shows filmed in the region, wonderful food and wine grown here, history and heritage, and customs and traditions.
Although I still have so much more to learn about the region, my work writing and editing pages for Andalucia.com, as well as training work experience students in editorial skills, has taught me an enormous amount, as have Chris and Michelle, who are in part mentors to me, as well as colleagues and friends. Thank you Andalucia.com, and happy birthday!"
Fiona Flores Watson, Contributing Editor and Chief Blogger, Andalucia.com
"Andalucia.com is perhaps one of the most influential websites in English about Andalucia aimed at foreign tourists. Both
Almeria city
and
the Alcabaza
[fortress] are sensitively and comprehensively covered, with up-to-date information and inviting images which attract the reader to visit our city. Happy birthday!"
Arturo del Pino Ruiz, Director, Alcazaba de Almería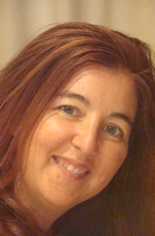 "21 years of Andalucía.com means that through all this time they have been showing the world the very best Andalucía, not only where you can find a beautiful hotel but also, as Michelle knows perfectly well that, on a spring day travelling in the Sierra de Cádiz, how the land can turn to a purple and yellow carpet, right underneath those astonishing cork trees or maybe the view looking over to Africa as you travel from Estepona to Sotogrande. They have chosen to live in our homeland and shown those of us that were born here, how very lucky we are to live here in Andalucia."
Berta Gonzalez de Vega Dávila, Journalist El Mundo
"My first involvement with Andalucia.com was in 1998, when Michelle Chaplow agreed to provide the photography for the book
In Search of Andalucia
. Over an 18 month-period we hit the road, with Chris often at the wheel, visiting some of the region's remotest corners. This was when I realised that Andalucia.com was like the "village elder", as it delved deep into layers of history, acquiring a wealth of knowledge, and started the Pueblo guide [the website now has pages on 500 towns and villages in the region]. 
 In addition, as I became more involved with the website, so I understood its "family" approach to the region. This was not about selling, but informing a wider audience of the beauty of Andalucía and the benefits of living here.  And so after 21 years, Andalucia.com is now a well-established semi-household name in Southern Spain, with followers from around the world."
Chris Wawn, Director, Andalucia.com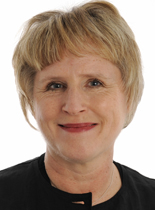 "It is no surprise that andalucia.com has been going from strength to strength for 21 years. The quality and depth of the content on the site make it an essential research resource for journalists, who need accurate, up-to-date information."
Annie Bennett - Spain Expert, Telegraph Travel

"I can't believe that it has been 21 years! I remember being fresh out of university, moving to the Costa del Sol, and joining this unknown company called Andalucia.com. It was a great opportunity for me to get involved in a company at such an early stage, and I thoroughly enjoyed working closely with Chris, meeting clients, building websites, and learning about hosting and domain names. No two days were ever the same, and I loved the integrity and grit with which Chris made sure that every project was finished to the highest standards.

The experience gave me a solid grounding to pursue my online advertising career in London two years later. I also loved the fact that I got to know Andalucia really well through visiting a wide variety of places, meeting different people, and just exploring the wonders of the region. Viva Andalucia y Viva Andalucia.com! Great memories made in a great company."

Mike Cartwright, Head of Ad Operations at Immediate Media, London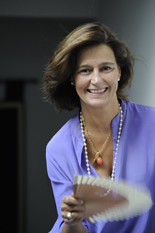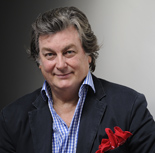 "Michelle and Chris are old friends. They have always been a great help to us with our hotel, Casa Numero 7. And apart from that, they're very switched-on - after all, they gave their company the best possible name all those years ago. Thank you for everything, and we're looking forward to celebrating the next 21 years!"
Gonzalo Del Río y Gonzalez-Gordon, Director, Gonzalez Byass
Isabel de la Rocha, GM, Casa Numero 7, Seville
"Recently I met some new residents who were delighted with help they'd received from Andalucia.com Forum members. They told me that they had saved money and, most importantly, had been guided away from the typical traps that newcomers can so easily fall into. Having followed the Forum for some years before moving to Spain, by using advice and information gathered from both the Andalucia.com Forum and the main Andalucia.com website, they planned their holidays and eventually found their dream home, all without any major hiccups. This success confirmed my own belief that Andalucia.com.really is a one-stop shop for help, information and advice - not only for Andalucia, but for Spain and beyond."  

It is quite amazing how much information and help is available from the Forum members, who come from such a variety of backgrounds, and have so much life experience in general. Congratulations to Andalucia.com on 21 years of providing such an informative and helpful site." 

'Benidorm' (aka Gordon), Andalucia.com Forum Guru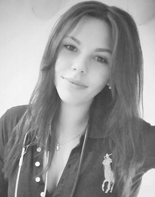 "I have been lucky enough to embark on a cultural journey thanks to Andalucia.com, specifically around the
province of Huelva
, an area which is rich in history and offers some remarkable places to visit. It has been an amazing opportunity to discover its villages in the highest points in the
Sierra de Aracena
, famous for jamon serrano, across to
the Condado
producing ever-popular wines, and down to the stretch of beaches in between historical ports on the coast. I can honestly say I learn something new every day and it is a huge pleasure being part of the Andalucia.com team."
Saskia Kristina Biguzzi Mier, Writer, Andalucia.com
"I am proud to have been a member of the Andalucia.com Forum for many of those 21 years. One thing that has stood out over that time is the wealth of knowledge offered by its members and their willingness to share that knowledge with other members. Someone is always able to come up with an answer to every question asked. Here's to another 21 years!"

'Beachcomber', Andalucia.com Forum Moderator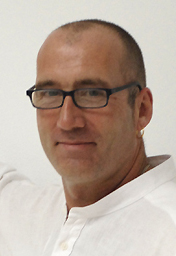 "I have spent many years researching and writing about the Andalusian gypsies and their flamenco, a topic which has become one of the most important aspects of my life today. It's my long-held burning ambition to inform English-speaking visitors about the wonderful orthodox flamenco scene that exists in the lower regions of Southern Spain; writing about this for Andalucia.com has formed an essential part of my campaign."
Tony Bryant, Flamenco Author & Journalist
"Congratulations on the 21st anniversary of Andalucia.com, you've come a long way since the site was set up. It's not always been an easy path,  but you have both worked hard to make it an invaluable resource both for newcomers to the region and for long-term residents like myself. Here's to the next 21 years! "

Joe Cooper, British Honorary Consul in Seville
"Working for Andalucia.com during my internship was a life-changing experience. I met incredible people, I learned from the best and I developed as an individual. I am so grateful I had the opportunity to be part of the AC team!  Andalucia.com and Chris and Michelle Chaplow have opened many doors in my professional path and I am nothing but proud to be associated with the brand. Chris has always a great support to me, during my placement year and in the following years, providing me with excellent advice and unbiased opinions."
Andreea Gherasim, Tax Consultant, Price Waterhouse Copper
"The stated objective of the Andalucia.com Forum is "Sharing information and discussions about Andalusia." I have been a member for over 10 years and can categorically state that it continues to achieve those objectives successfully. Most of the active members either live in Andalusia or visit frequently, and between them they have a wide knowledge and experience of all things relating to Andalucia and Spain in general. That knowledge is especially useful to new members, who often struggle initially with such a change in their environment."

'El Cid',  Andalucia.com  Forum Moderator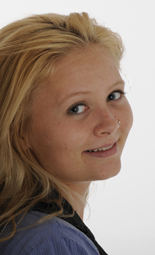 "I am the newest recruit to the in-house team at Andalucia.com, but even so, I have already learned that the amount of information that is added to the site on a daily basis is incredible - more just keeps appearing! I cannot wait to get the new design up and running as this site has so much to offer, I learn something new every day! It's very exciting to be part of a project that has been active for so long and is just getting better and better!"
Sarah Gatward, Web development, Andalucia.com
""When I first started going to Andalucia 15 years ago, I always visited andalucia.com to get information on areas I wanted to see. So it has been a pleasure to write regular wildflower profiles to help others who visit their site. Here's to the next 21 years"

Tony Hall, Manager, Arboretum and Gardens, Royal Botanic Gardens, Kew
"Andalucia.com is a photo that explains in 60,000 words the diversity of tourism within Andalucia."
Fernando Gallardo, Journalist and hotel critic El Pais, Keynote speaker, Founder of Hoteles Con Encanto, and Founder and CEO of Notodohoteles.com.
"Andalucia.com is like our baby, the birth was a dream, we have cared for her throughout her childhood and the challenging teenage years that coincided with the recession in Spain. Now she is a fully-fledged adult, an authoritative guide to the region, continually nurtured and encouraged, and with so many plans for the future."

Michelle Chaplow, Co-founder and Director, Andalucia.com